'Hackers from China and UK were involved in the October 12 power outage,' Maharashtra power minister tells Rediff.com.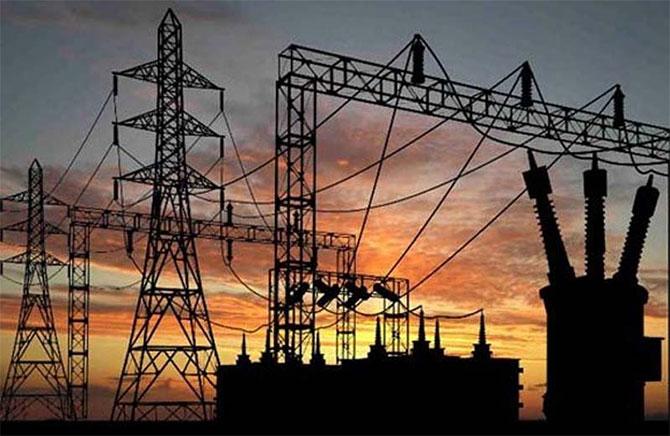 Even as the Union and Maharashtra government disagree over who was responsible for the October 12, 2020 power outage in Mumbai and if State-backed Chinese hackers were responsible for the outage and subsequent attacks on India's critical power infrastructure following India's border standoff with China in Ladakh, Maharashtra Power Minister Dr Nitin Raut tells Prasanna D Zore/Rediff.com that the Union government informed it on March 6 about a possible breach into Torrent Power Limited's distribution network that supplies power to Bhiwandi, Mumbra and Kalwa in Thane district.
"The Government of India informed the Maharashtra government two days ago (March 6) about a breach into Torrent Power Systems distribution network that supplies power to Bhiwandi, Kalwa and Mumbra in Thane district in the state," says the power minister.
"Our team is investigating the breach and will submit a report soon (to the Union government)."
The March 6 breach comes on the heels of the The New York Times report that cited a report published by Recorded Future that State-backed actors from China could be responsible for the October 12 power outage in Mumbai and the subsequent closure of the National Stock Exchange and Bombay Stock Exchange that operate out of Mumbai.
While the NYT report led to a hue and cry about India's preparedness, or lack thereof, of countering such cyberattacks or India's capability to protect its critical infrastructure from such malicious attacks, the March 6 breach is yet again an eye-opener about how undeterred these attacks continue on India's power infrastructure.
When asked if the February 24 NSE glitch could also be the handiwork of hackers, Dr Raut says, "That's possible; but only the Union government could throw more light on that issue."
On February 24, the NSE halted trading between 11.40 am and 3.30 pm as it faced problems from the data feeds it received from telecom service providers resulting into disruption of NSE's risk management systems.
Dr Raut asserts that the report submitted by the Maharashtra police's cyber cell indicate strong possibility that the Trojans that infected critical infrastructure at multiple locations in India and crippled Mumbai's power systems on October 12 were implanted from China and the UK and could be the handiwork of State actors from China.
Dr Raut's assertions counter Union Minister of State for Power Raj Kumar Singh's March 3 statement that attributed the outage to 'human error' and denied there was any evidence to link it to State-backed agents in China.
"Hackers from China and UK were involved in the power outage that disrupted power across the city on October 12, 2020," asserts Dr Raut.
According to Dr Raut, State-backed actors had infiltrated into the firewalls of Maharashtra's State Load Dispatch Centre (SLDC)'s Supervisory Control and Data Acquisition (SCADA) network and 14 successfully implanted 14 Trojans (malicious codes) and stole 8GB data related to the demand and supply management application.
"The SLDC oversees the management of demand and supply across various grids in the state. There is a strong possibility that the Mumbai power outage on October 12 could be the direct result of these 14 Trojans that were implanted into various power supply systems," says Dr Raut.
"I have already tabled a report in the House (Maharashtra assembly)," adds Dr Raut. "I can't talk more on this issue, but on the request of the Union government we have submitted all the relevant information in detail to them as they said it was a matter of national security."
Photograph: PTI Photo. Kindly note the image has only been posted for representational reasons.