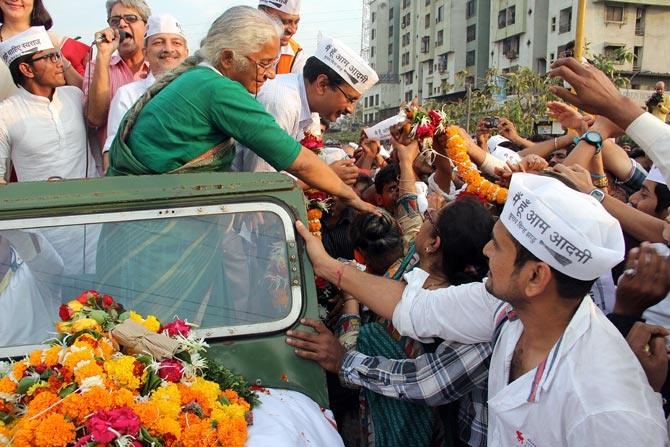 On Thursday, April 24, Medha Patkar's fate in the Mumbai North East constituency will be decided by hundreds of thousand of voters.
Irrespective of whether Medhatai wins or loses, she remains the most fascinating candidate in India this election.
Watch this fascinating video where Medhatai doesn't mince words as she lists the Aam Aadmi Party's strengths and weaknesses.
Interview: Nithya Ramani
Video: Afsar Daytar
DON'T MISS!