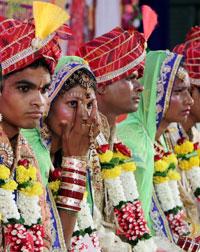 Hitesh Harisinghani/Rediff.com brings you glimpses of the grand affair.
It was a heartwarming occasion.
Fifty-one underprivileged and differently-abled couples got married on Sunday, May 29, at Mumbai's Bombay Convention and Exhibition Centre.
Of the 51 couples, 22 were physically challenged, 7 had one physically challenged partner and 22 were from underprivileged backgrounds.
The couples came from different parts of India, including Rajasthan, Gujarat, Madhya Pradesh, Uttar Pradesh and Maharashtra
The wedding, conducted by the Narayan Seva Sansthan -- an NGO established in 1985 that helps differently-abled and underprivileged people -- had been organised in a large air-conditioned hall that had a beautifully decorated stage. There were chariots to bring the couples to the venue and an excellent feast after the wedding.
Check out the proceedings: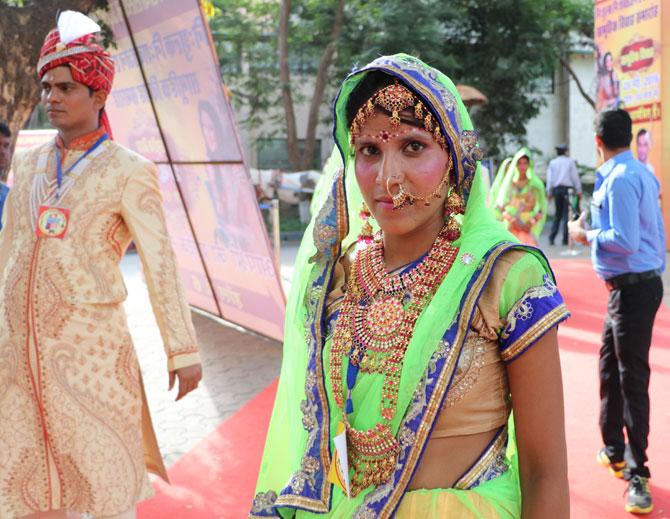 A beautiful bride makes her way to the venue.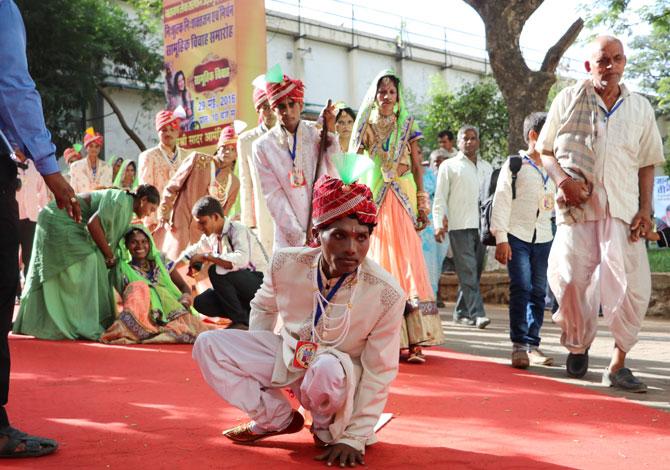 A differently-abled couple arrives with their guests.
Each couple was given a number at the grand wedding.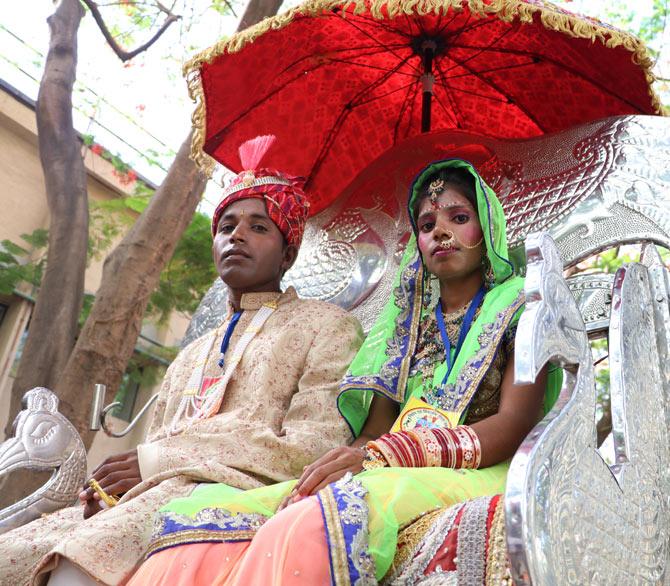 A quick chariot ride before the saat pheras.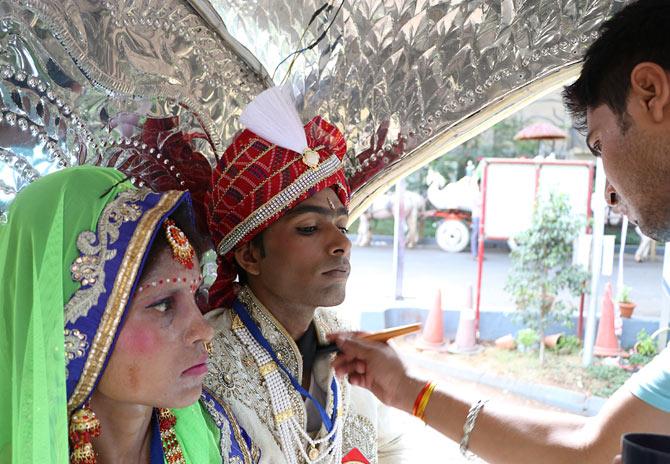 A groom gets a quick touch-up.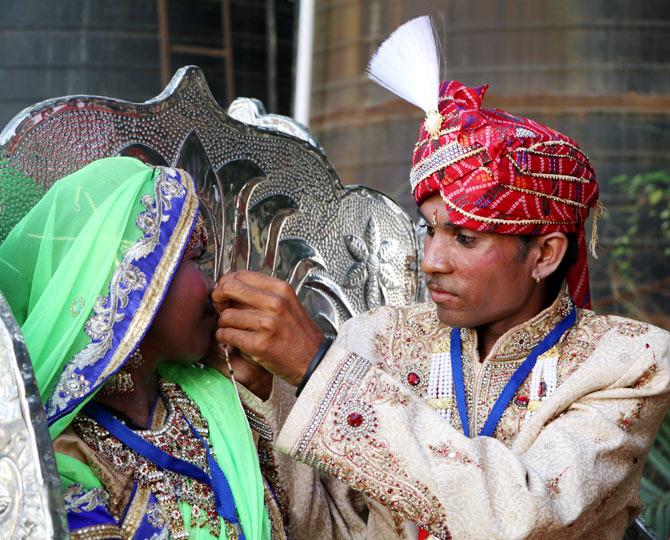 A groom helps his bride fix her nose ring.
Pre-wedding jitters :)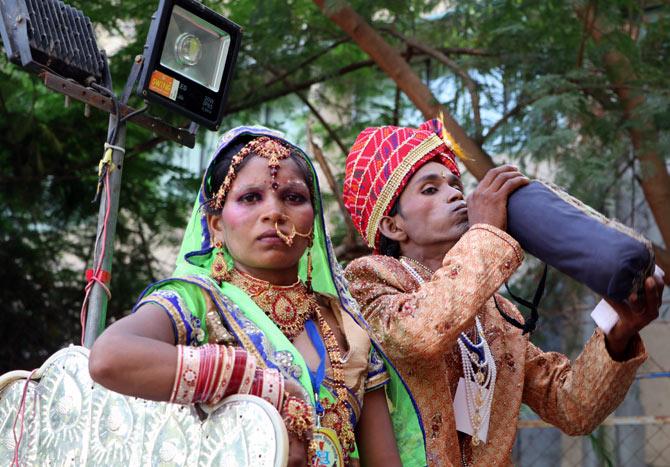 A sip to beat the heat.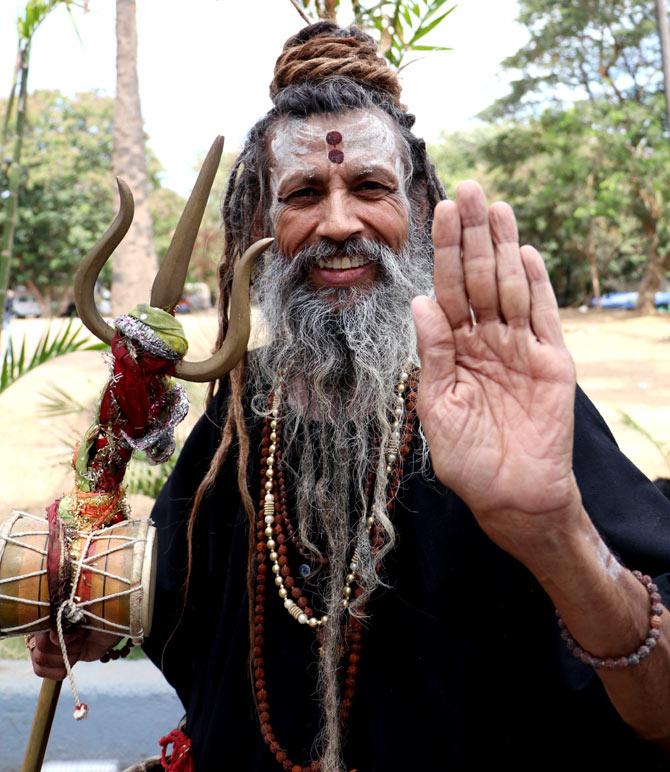 Baba Bankim came all the way from Rajkot to witness the mega event.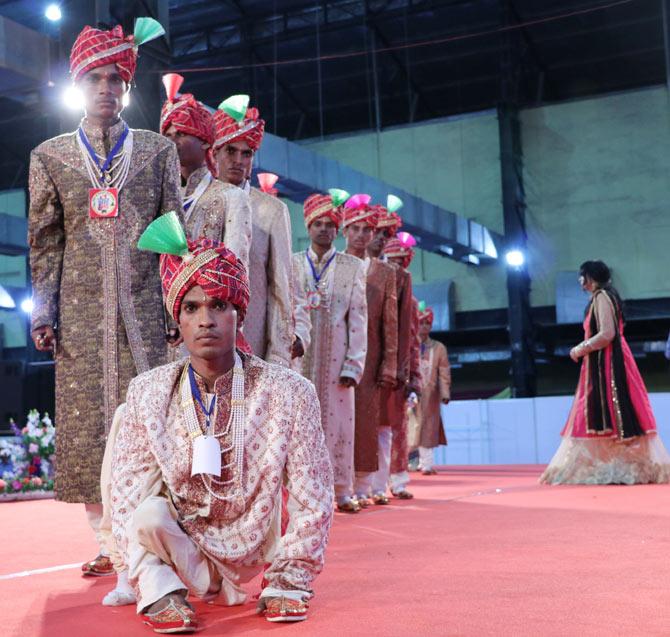 The grooms make their way to the stage.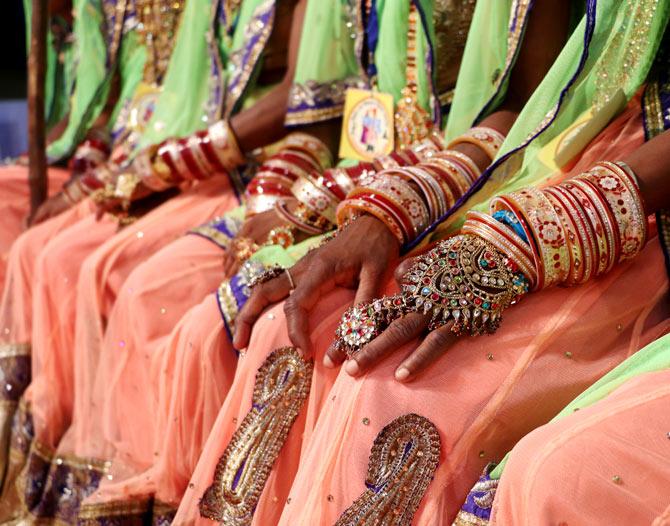 The brides await their turn.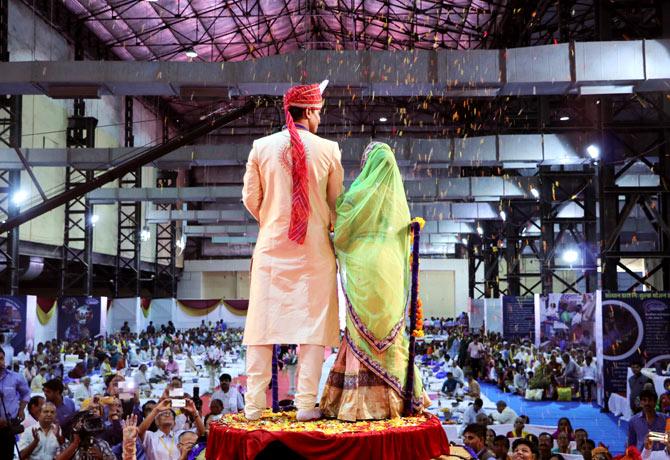 The first couple to get married seek blessings from the crowd.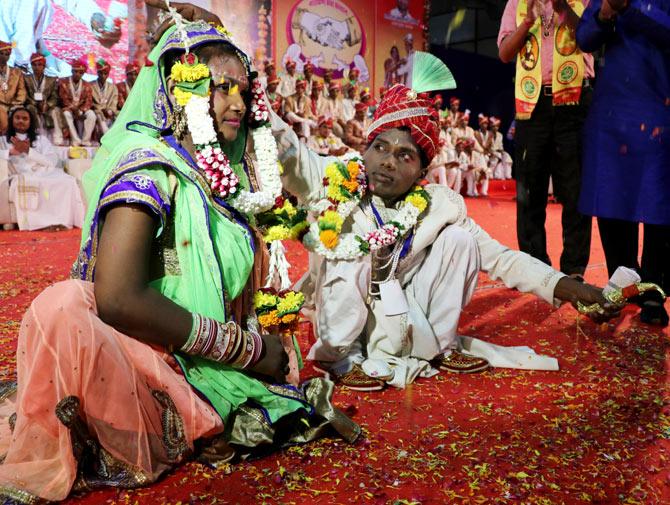 The exchange of garlands.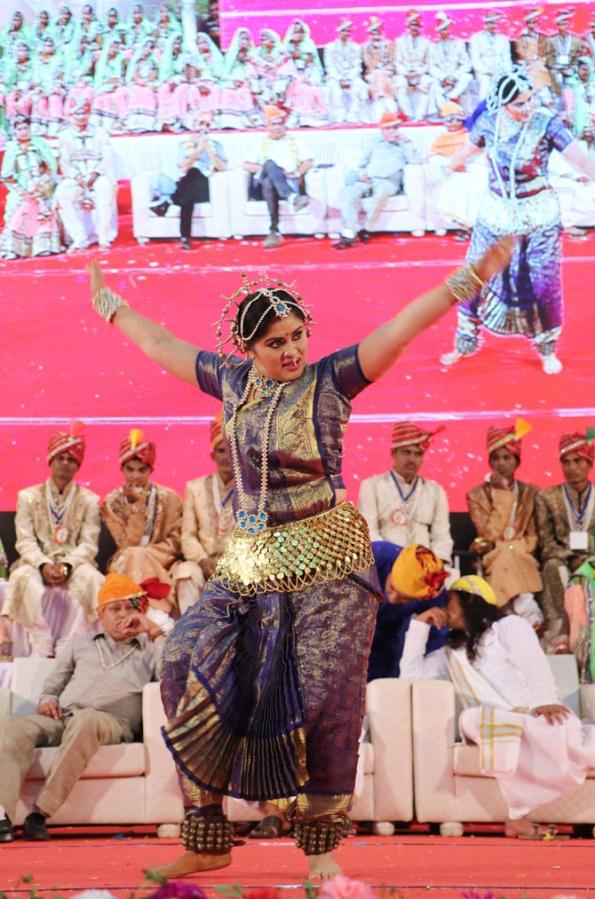 Dancer and actress Sudha Chandran -- who lost her right leg after a road accident when she was just 18 -- performed at the event.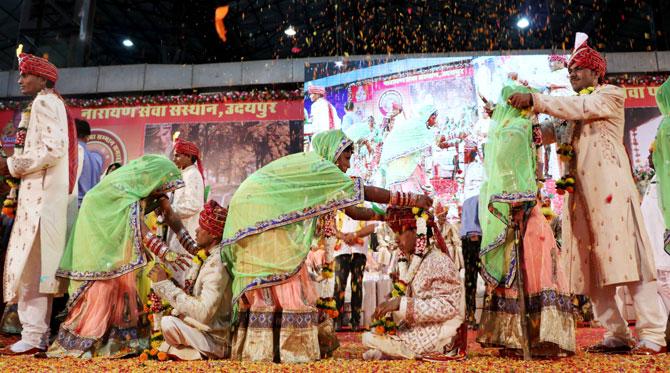 The wedding is under way.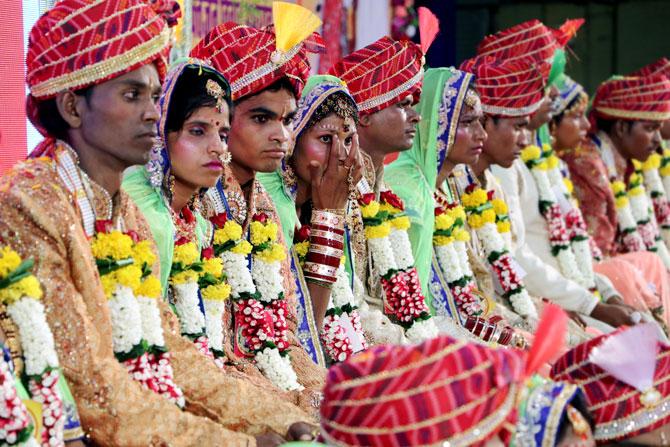 Picture perfect!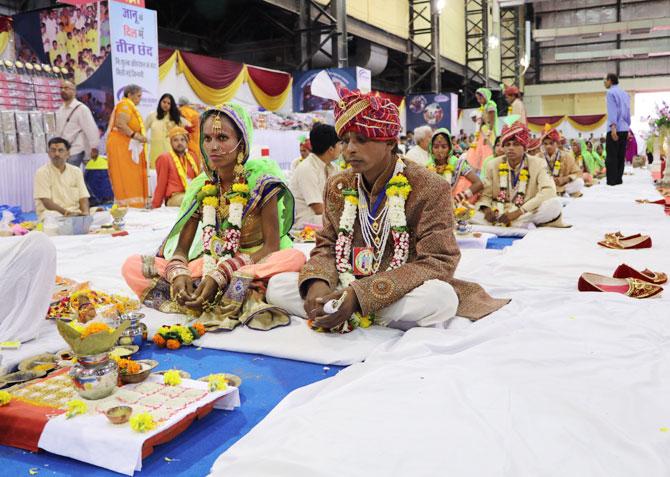 The last ritual before they finally become 'Mr & Mrs'.
Photographs: Hitesh Harisinghani/Rediff.com