Turkey earthquake: The trail of destruction in PHOTOS
Over 200 people have been confirmed killed and hundreds more feared dead on Monday after an earthquake hit parts of southeast Turkey, with rescue teams working until morning to free survivors crying out for help from under rubble.

Rescue efforts struggled to get into full swing following the quake, with electricity cut off as darkness fell on the towns and villages on the barren Anatolian steppe near the border with Iran.


Survivors and emergency service workers searched frantically through broken concrete, using hands, shovels and torches or working under floodlights powered by mobile generators.

Rediff.com looks at the devastation caused by the earthquake in Turkey.

Click on NEXT to see more PHOTOS...


Image:
Survivors react following an earthquake in Tabanli village near the eastern Turkish city of Van
Photographs:
Abdurrahman Antakyali/Anadolu Agency/Reuters
Turkey earthquake: The trail of destruction in PHOTOS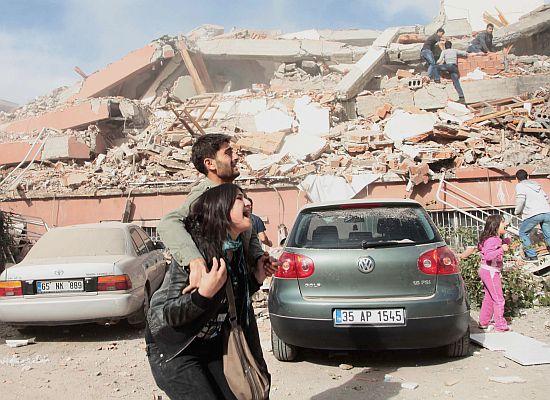 Survivors react after seeing the damage caused by an earthquake in the eastern Turkish city of Van October 23. Abdurrahman Antakyali/Anadolu Agency/Reuters
Turkey earthquake: The trail of destruction in PHOTOS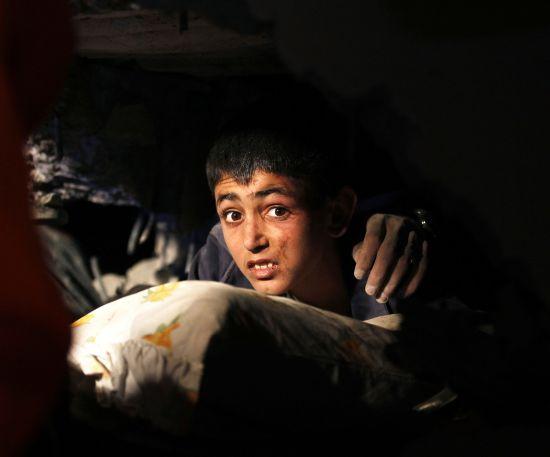 Yunus, a 13-year-old earthquake survivor with a hand of a victim on his shoulder, waits to be rescued from under a collapsed building by rescue workers in Ercis, near the eastern Turkish city of Van. Umit Bektas/Reuters
Turkey earthquake: The trail of destruction in PHOTOS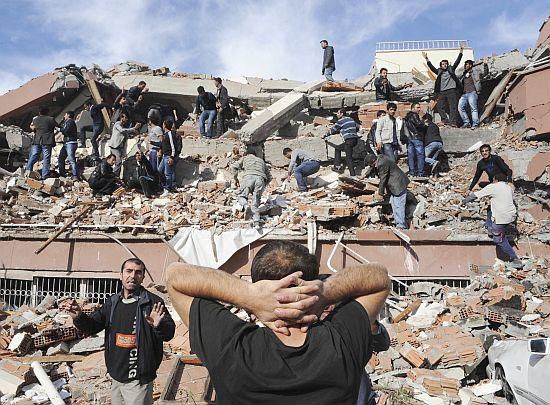 Rescue workers try to save people trapped under debris after an earthquake in Tabanli village near the eastern Turkish city of Van. Abdurrahman Antakyali/Anadolu Agency/Reuters
Turkey earthquake: The trail of destruction in PHOTOS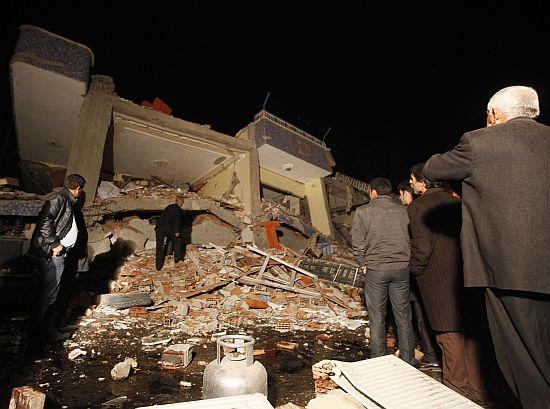 Survivors stand in front of a collapsed building in Ercis, near the eastern Turkish city of Van. Osman Orsal/Reuters
Turkey earthquake: The trail of destruction in PHOTOS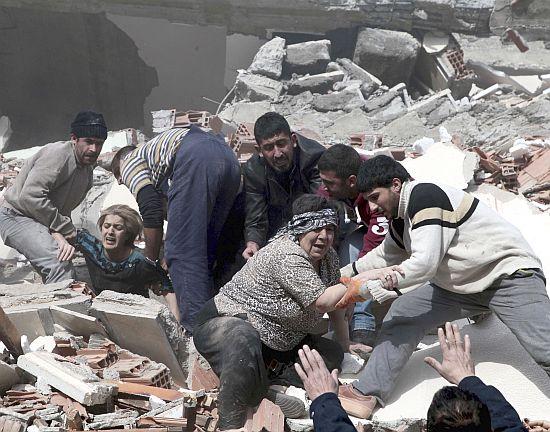 Rescue workers rescue people trapped under debris after an earthquake in a village near the eastern Turkish city of Van. Ali Ihsan Ozturk /Anadolu Agency/Reuters
Turkey earthquake: The trail of destruction in PHOTOS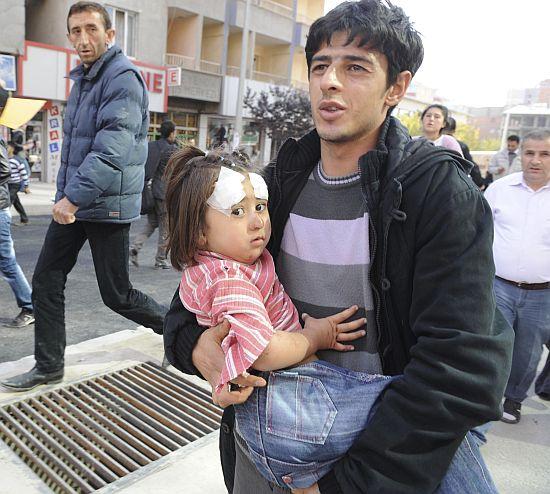 A man carries an injured girl after an earthquake in Tabanli village near the eastern Turkish city of Van. Abdurrahman Antakyali/Anadolu Agency/Reuters
Turkey earthquake: The trail of destruction in PHOTOS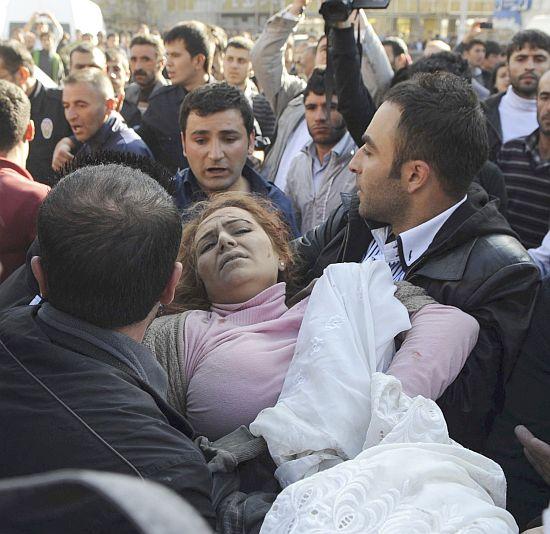 A survivor is carried to the ambulance after an earthquake in Tabanli village near the eastern Turkish city of Van. Abdurrahman Antakyali/Anadolu Agency/Reuters
Turkey earthquake: The trail of destruction in PHOTOS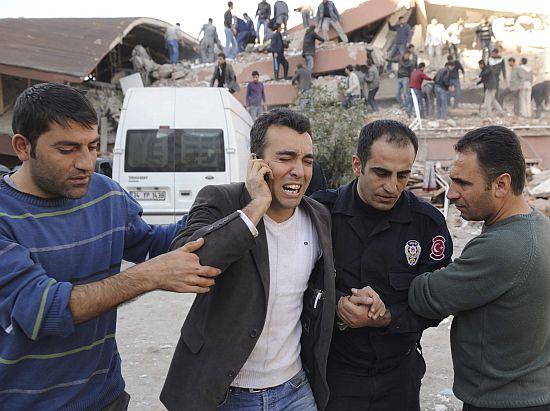 Survivors react as the rescue workers try to save people trapped under debris after an earthquake in Tabanli village near the eastern Turkish city of Van. Abdurrahman Antakyali/Anadolu Agency/Reuters