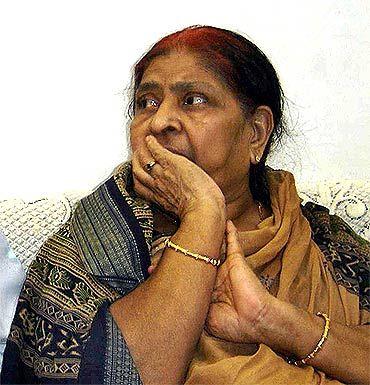 Zakia Jafri, the wife of former Congress Member of Parliament Ehsan Jafri (who was killed in 2002 Gujarat riots), today took objection to the Special Investigation
Team `locus standi' at the hearing on her application seeking more time to file protest petition against SIT's closure report giving clean chit to Gujarat Chief Minister Narendra Modi and 61 others.
"As per the Supreme Court orders, the SIT has completed investigation and filed its report, now this is purely an issue between the complainant (Zakia) and the court. SIT can now come into picture when court takes final decision on the report," said her lawyer, advocate S M Vora.
At the last hearing, Magistrate B J Ganatra had asked Zakia to file her protest petition against the SIT report by today. But she sought more time.
The SIT's lawyer objected, saying that she had had enough time to study the report, given to her in May this year. "She should be asked to file protest petition as soon as possible," said advocate R S Jamuar.
To which, Zakia's lawyer said SIT had no right to raise such an objection at this stage.
Zakia, in her complaint, has made accusations against Modi and others with regard to handling of the 2002 riots, but SIT has found no substance in it.
Zakia, in her latest application, alleges that SIT was pressuring her to file the protest petition at the earliest, because it wanted final order in the case at the time of assembly elections in Gujarat, slated for December.
The Court has now asked her to submit an application on October 17 challenging the locus standi (right to be heard) of SIT at this stage. Afterwards the court would decide  whether Zakia should be given more time, the magistrate said.