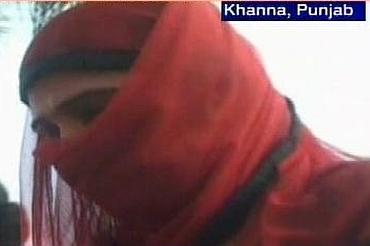 The Punjab Police has arrested two people over charges of molesting a 30-year-old woman aboard a moving private bus in Khanna.
The incident comes to the fore even as the state government is under sharp criticism over the molestation case of a 13-year-old girl in Moga district.
"An FIR has been registered. The driver and the conductor have also been arrested. The search is going on for the accused," said Khanna DSP Gurdeep Singh.
According to reports, a man sitting next to the woman on the bus started touching her inappropriately and passed lewd comments, following which the woman complaint to the conductor but it made no difference.
The woman then called her husband, who informed the police about the ntoward incident.
To make matters worse, the bus did not stop at the signal and did so only after being chased.
The bus driver, conductor and the molester later fled the spot.