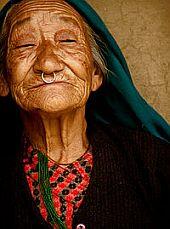 2012 saw Sikkim leaving behind memories of the devastation caused by last year's earthquake as rehabilitation and distribution of ex-gratia continued in full swing during the year.

The state government worked on rehabilitation and reconstruction of 3000 houses in the first phase for the displaced victims by 2013.
The state also undertook a Rs 211.20 crore ambitious project for providing 6,000 poor household dwellers living in 'kutcha' houses a single storey earthquake-resistant new 'pucca' house free of cost.
According to the project director of Chief Minister's Rural Housing Mission C C Wangdi, the five-year project will solve the issue of homelessness among the poor in Sikkim permanently.
Each spacious house will have a RCC structure with two bedrooms, a kitchen-cum-dinning room, a toilet and a verandah in front portion measuring a plinth area of 605 sq ft each.
Sikkim had its share of glory on the sporting front when former Indian soccer captain Baichung Bhutia's United Sikkim Football Club (USFC) entered into the I-League circuit. With over 13 home games being played at Paljor Stadium in Gangtok against big names such as East Bengal, Mohun Bagan and Dempo, the entry into the I-League was one moment that Sikkim cherished.
This year, international trade through Nathula saw a major boost as almost Rs 7.5 crore worth of business took place as compared to only Rs 3 crore during the 2010-11.
On the entertainment front, 11-year-old Deep Raj Rai did Sikkim and the entire region proud by bagging the first runner-up title in the India's Got Talent reality show on Colors TV.
Disaster struck Sikkim in September when a massive flash flood triggered landslides that claimed the lives of over 14 people, most of whom were BRO personnel. Roads in north Sikkim remained blocked for more than a month making it impossible for chopper rescue operations as well.
A Jaguar fighter aircraft of the IAF crashed in Lik in north Sikkim in November critically injuring the pilot who had ejected from the plane just before crashing into the remote forest.
In November, Chief Minister Pawan Chamling successfully sought approval of the Union Home Ministry for allowing Karmapa Urgyen Thriney Dorjee to inaugurate the Buddha Park in Ravangla in south Sikkim.