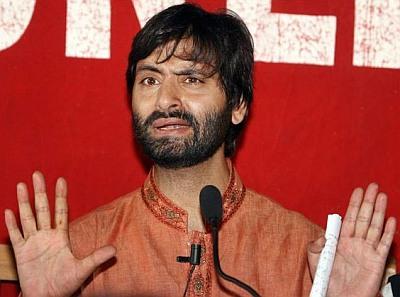 Jammu and Kashmir Liberation Front leader Yasin Malik's supporters protested against their leader's arrest in Srinagar on Thursday.

Malik was reportedly leading a campaign to boycott assembly elections scheduled to be held in Jammu and Kashmir next month, for which he was taken
into preventive custody.
The supporters even pelted stones at the police in the city's Maisuma area, after which the police resorted to firing of tear gas shells and a baton charge to disperse the mob.
Malik was previously arrested earlier this month, ahead of Eid prayers at Abi Guzar near Lal Chowk while he was preparing to hold an anti-election protest.