This week's collection of stories that prove we live in a truly mad, mad world.
1) Mr Magpie smokes before work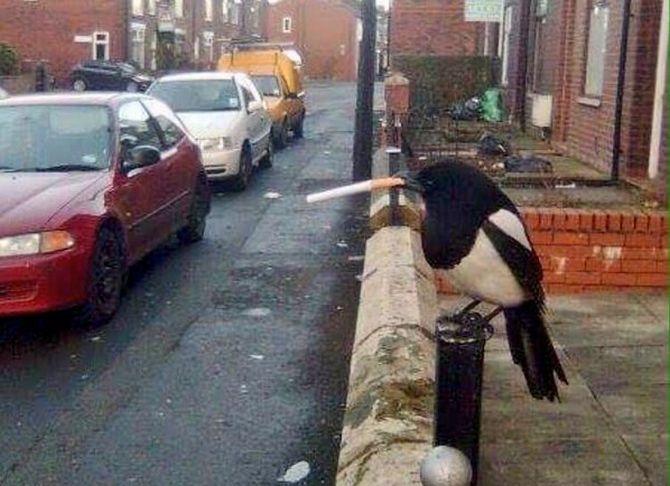 This bizarre photo of a magpie appearing to smoke a cigarette has taken Twitter by storm.
A Twitter user posted the hilarious picture on the social media site on Wednesday morning, claiming the bird was from Manchester.
The bird apparently picked up the cigarette in its beak after finding it on the floor.
More than 2,000 people have retweeted and 'favourited' the image, captioned 'Meanwhile in Manchester'.
---
2) What's up, Doc? Drugs, that's what!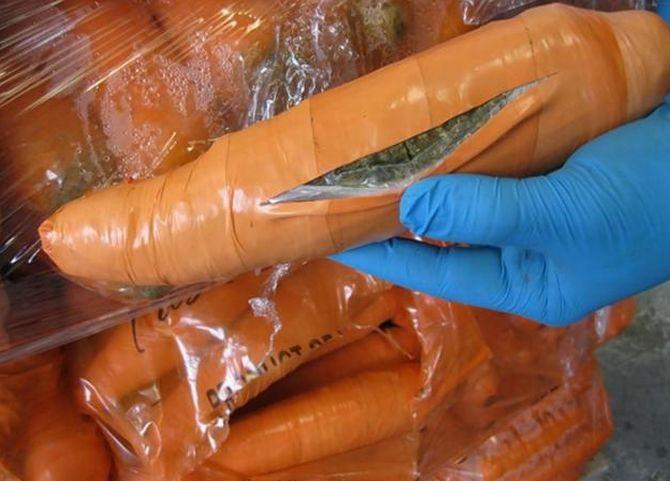 The US US Customs and Border Protection forces arrested smugglers who tried to bring more than a thousand kilograms of marijuana across international borders after stuffing the contraband inside fake carrots.
The police caught two pick-up trucks loaded with the pretend vegetables in Mexico and taken to the Pharr-Reynosa International Bridge -- the US-Mexico Border -- on Sunday, according to US Customs and Border Protection.
The truck was scanned by security cameras and then specialist dogs were brought out to sniff the cargo.
A search uncovered 2,817 packages of marijuana, wrapped into carrot shapes with orange plastic, in amongst the real roots.
---
3) Everything is better in 3D... even bugs!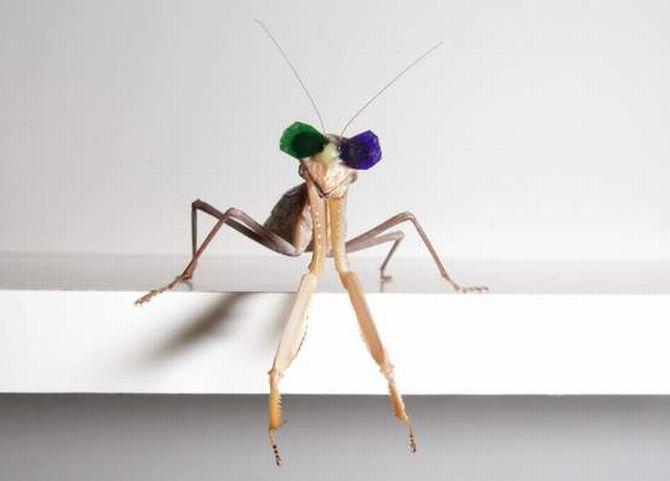 Insects are being provided with tiny 3D glasses that are showing scientists how complex data is being processed by a brain no larger than a pinhead.
Blobs of harmless beeswax are being used to fix green and blue lenses to praying mantises in experiments at Newcastle University.
When the insects are shown simulations of their favourite food on a screen they only try to catch it if the video is shown in 3D.
Professor Jenny Read said her team's research is a breakthrough that could lead to new ways of using three-dimensional vision in computers and robots.
She explained: "An insect's tiny brain, just a few millimetres across, is very useful to scientists because it is so stripped-down and simple," she explained.
---
4) Street side samosas to be taxed as luxury items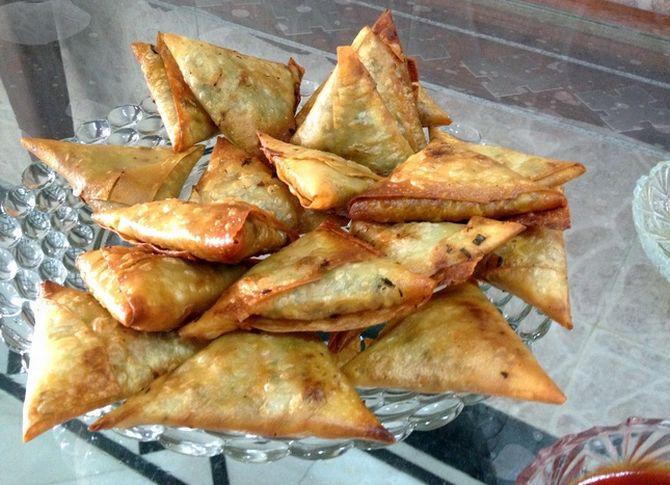 Bihar Chief Minister Nitish Kumar imposed a 13.5 percent tax on "luxury items" during a cabinet meeting on Tuesday.
The tax will apply to items such as mosquito repellent, sweets priced more than $7.48 and salty snacks, including the very popular street food, the samosa.
There's progress for you.
---
5) Thief fed 48 bananas to retrieve gold chain... now that's bananas.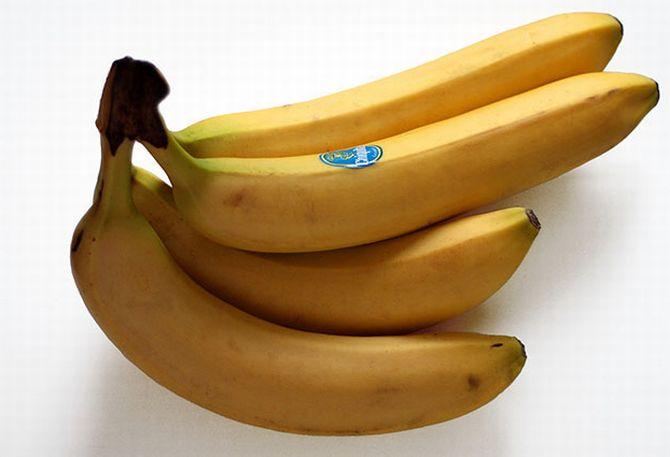 Gopi Ghawre snatched a gold chain in a market but was caught by stunned bystanders who pinned him down and beat him before cops arrived.
An X-ray found the gold chain in the Ghare's body, who had swallowed the jewellery in an attempt to avoid getting caught.
The officers ordered a basketful of bananas and forced them down his throat until the early hours of morning.
Police then took Ghawre to the toilet where the chain slipped out of his behind.
---
6) This man sends police a 'better photo' after being dissatisfied with his mug shot
This Ohio man wanted by police sent investigators a new picture because he was dissatisfied with the mug shot being circulated on social media.
The Lima Police Department said in a Facebook post Donald A. "Chip" Pugh, 45, is wanted on a failure to appear charge and is a person of interest in crimes including arson and vandalism.
The post includes a picture "sent to us by Mr. Pugh himself. We thank him for being helpful, but now we would appreciate it if he would come speak to us at the LPD about his charges."
---
7) This Star Wars fan built an AT-AT from 6,000-piece Legos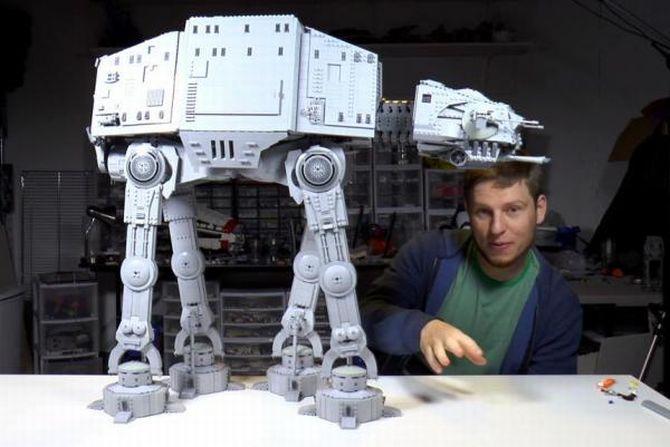 A Lego-loving Star Wars fan followed instructions posted online to build a more than 6,000-piece Star Wars AT-AT in 26 hours and posted time-lapse footage online.
Charlie of the BrickVault channel stars in the YouTube video and spends 26 hours building the AT-AT walker from instructions posted online by custom Lego builder Peter Brookdale.
The BrickVault team said it took thousands of dollars to procure all of the supplies from website BrickLink, far more than the $218.99 price tag for Lego's official 1,137-piece AT-AT kit.
Charlie attempts the first several hours of building on his own, but eventually brings in help from other members of the BrickVault team.
---
8) Couple struggles to sell killer house from Silence of the Lambs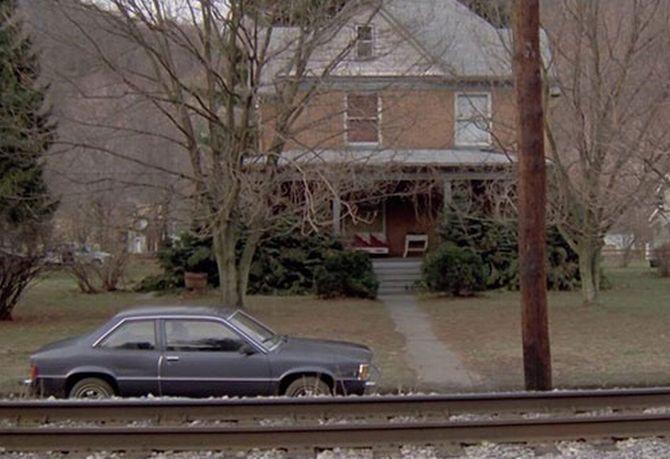 A Pennsylvania couple is struggling to sell a house used as the home of psychotic killer Buffalo Bill in the 1991 film 'The Silence of the Lambs'.
Scott and Barbara Lloyd listed the house last summer, but they've dropped the asking price from $300,000 to $250,000.
The foyer and dining room were depicted in the film but sadly there's no dungeon pit in the basement where the killer played by Ted Levine kept his victims before killing and skinning them.
Those grisly scenes were filmed on a soundstage.
Anthony Hopkins won an Academy Award for playing Dr Hannibal Lecter, a crazed, cannibalistic psychiatrist whose macabre clues help rookie Agent Clarice Starling track down and kill Buffalo Bill in his home.
---
9) Need emotional support, bring along your turkey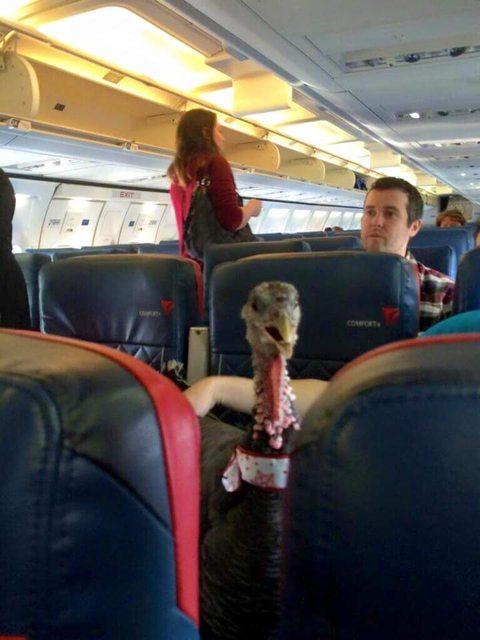 How would you feel if you boarded a flight, took your seat and then noticed the person next to you had brought a turkey onto the plane with them?
That's apparently what happened to one traveller on a flight last week, when these pictures were posted on Twitter.
An 'emotional support animal', says the National Service Animal Registry, is 'a pet that has been prescribed by a person's licensed therapist, psychologist, or psychiatrist.
The animal is part of the treatment program for this person and is designed to bring comfort and minimize the negative symptoms of the person's emotional/psychological disability.'
The bird in the photograph appears to be quite well mannered.
---
10) Up in the sky, its a bird, its a plane
Mysterious objects were captured hovering above Santiago, Chile, in a fascinating five-minute video.
The video -- labelled Fantastic UFO sighting in Santiago -- starts with a girl becoming startled by the sight of four glowing orbs consisting of four lights floating high above skyscrapers.
The UFOs each move away from the formation before the footage cuts to eight singular balls of light hovering in a circular motion.
It has since been viewed thousands of times on YouTube.
---
11) It smells like President Putin in here

A perfume, whose creator says was inspired by Russian President Vladimir Putin, has gone on sale in Moscow.
The 'Leaders Number One' scent, created by Belarussian-born perfumer Vladislav Rekunov, is sold in a black bottle featuring Putin's profile at Moscow's luxury GUM department store as well as online for 6,500 rubles, or approximately Rs 6,000.