From safe selfies to wife carrying championships, here's this week of wacky stories from around the world.
1) Australia builds 'curvy' Beyonce-inspired skyscraper
Baby, can you handle this? Beyoncé's fiercely curvaceous frame is a showstopper for men and women alike. Now, it's even inspired architecture. The 33-year-old singer's body is the inspiration for a skyscraper in Australia. Designers at the Aussie firm Elenberg Fraser were drawn to Beyoncé's 'Ghost' music video when projecting what the 68-story Premier Tower at 134 Spencer St. in Melbourne would look like.
---
2) Death snap: Russia launches 'safe selfie' guide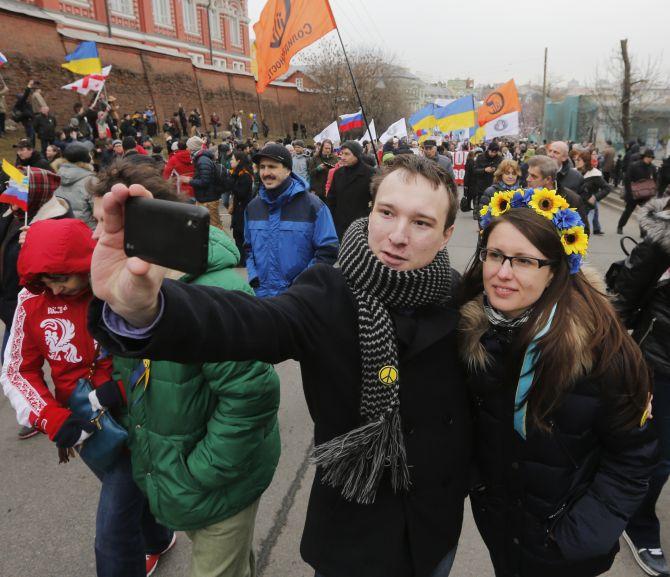 Russian police are warning the public of a new danger: Death by selfie. Russian police have launched a campaign urging people to take safer selfies after about 100 people were injured and dozens died this year in gruesome accidents while striking high-risk poses.
"A cool selfie could cost you your life," the interior ministry warned in a new leaflet packed with tips. The two-page guide contains warnings against taking selfies with animals, on rooftops and with exposed live wires.
---
3) There is a Tinder-style dating app for dogs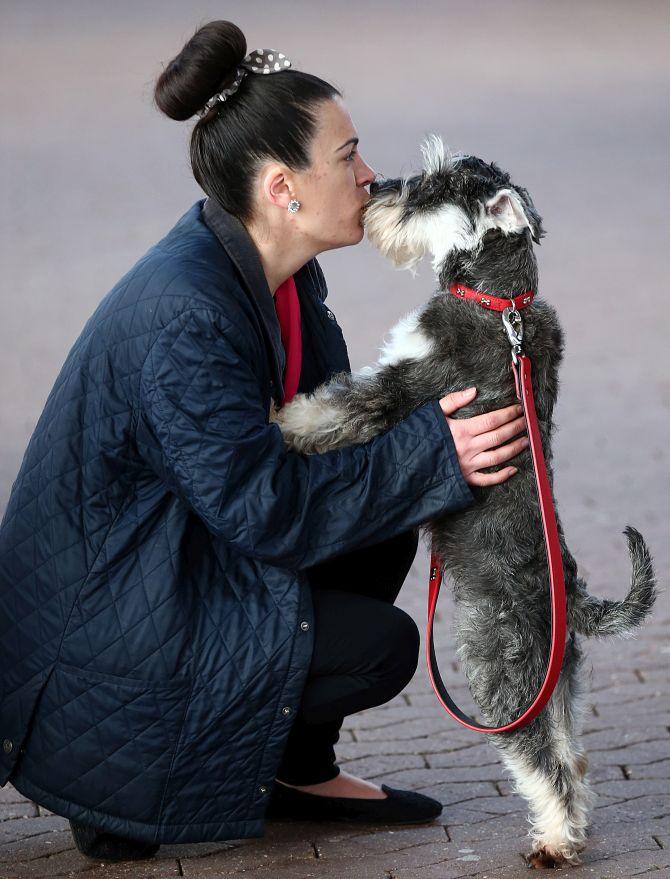 If the couple in 101 Dalmatians were to meet in 2015, we can guarantee it wouldn't be through dog walking. Oh no, they'd be on Tindog, the new Tinder-esque dating app for dogs and their owners. For those who haven't yet come across it, Tindog is an app that lets dog owners find fellow owners near to them.
So they can walk their dogs together and -- maybe, just maybe -- find love. Or at the very least friendship.
Whether you're looking for a little furry friend for your canine companion, or you just want to meet a like-minded dog owner who could be that special someone, Tindog (apparently) has the answer.
---
4) Yes, the Wife Carrying World Championships do exist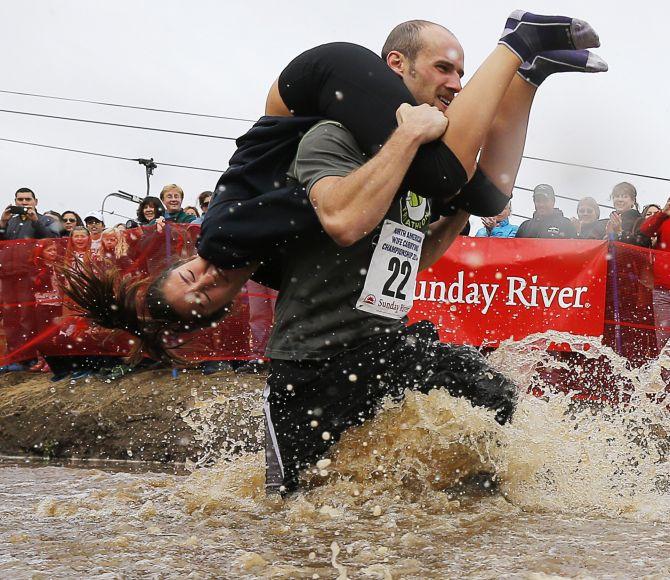 When they say your marriage vows, most people don't anticipate this is what wedlock looks like. But it does at the annual Wife Carrying World Championships. Yes, it's really a thing. And in its 20th year, apparently. The event's website even boasts: 'The wife carrying is good for your relationship.'
Ville Parviainen and Sari Viljanen, the winning couple for the second year running. They emerged victorious after the 253.5 metre course, which saw them climb over two dry obstacles and a mini-pool to wade through.
---

5) A new hot dog eating champion is crowned in Brooklyn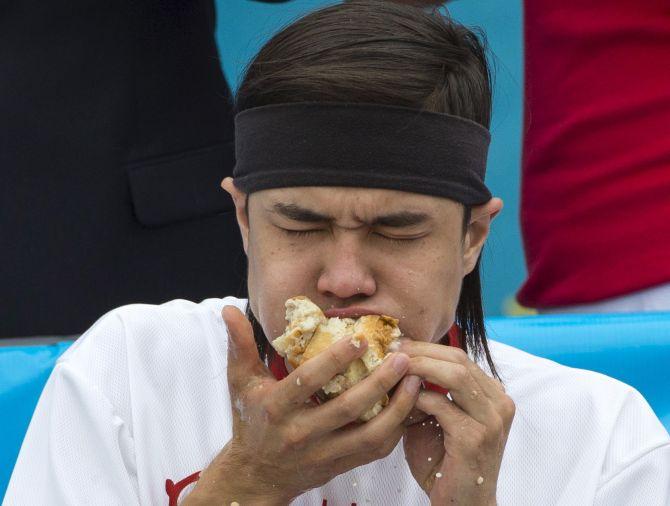 Americans are now hailing a new champion of the much-revered talent of hot dog eating. Matt 'Megatoad' Stonie stunned a crowd as he managed to cram in 62 of the barbecue favourite (buns and all) in just 10 minutes. The 23-year-old beat reigning champion Joey 'Jaws' Chestnut who appeared to smile as he realised defeat was inevitable.
---
6) Alabama man offering $10,000 to find him a girlfriend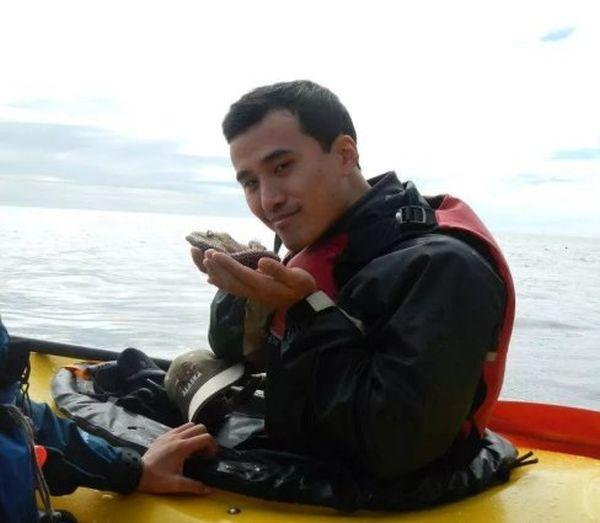 An Alabama man is offering $10,000 (Rs 6.33 lakh) to anyone who can set him up on a date that leads to a relationship lasting at least six months.
Ren Lu You, 29, of Birmingham, said he created DateRen.com after going on 30 dates during the last 10 months that failed to result in a happy relationship.
You's website has an entry form for people seeking the $10,000 prize to submit names, biographies and photos of potential girlfriends for You, a Harvard graduate who works as a private equity associate.
---
7) 280 pairs of underwear worth Rs 1.4 lakh stolen from US store!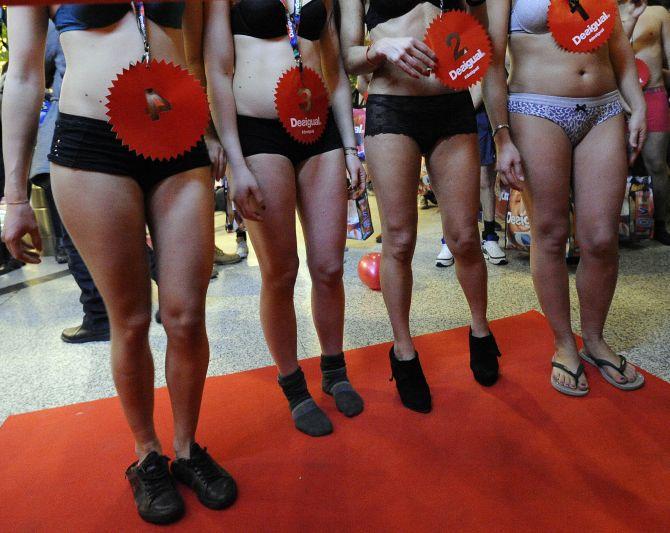 First they took the bras. Now they've come back for the panties. Police say 140 pairs of underwear have been stolen from a northeast Pennsylvania store that's been struck by four bra heists since February. The underpants are valued at $2,180 (approximately Rs 1.4 lakh). Thieves have already stolen more than 150 bras from the store at the Wyoming Valley Mall in Wilkes-BarreTownship, striking twice in February and once in March and April.
---
8) Meet the world's ugliest mutt!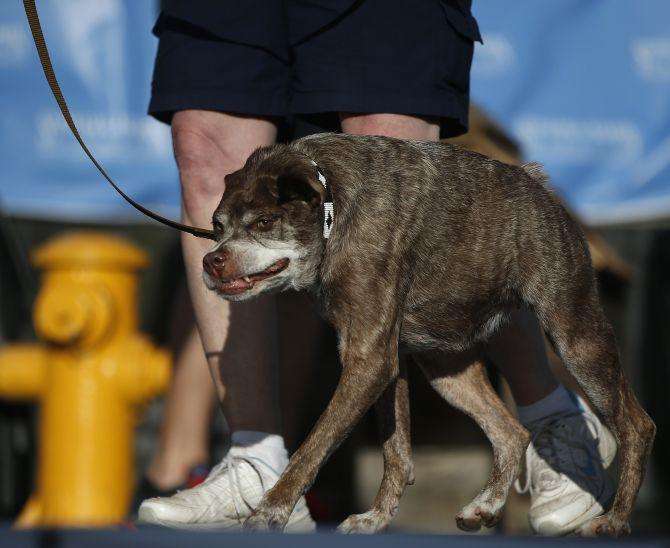 A 10-year-old mutt named Quasi Modo, whose spinal birth defects left her a bit hunchbacked, is the winner of this year's World's Ugliest Dog contest.
The pit bull-Dutch shepherd mix and her owner took the $1,500 US prize besting 25 other dogs competing in the contest that celebrates imperfection, organisers said.
Quasi Modo was abandoned at an animal shelter before being adopted by a veterinarian.
---
9) Japan grapes sell for record $8,200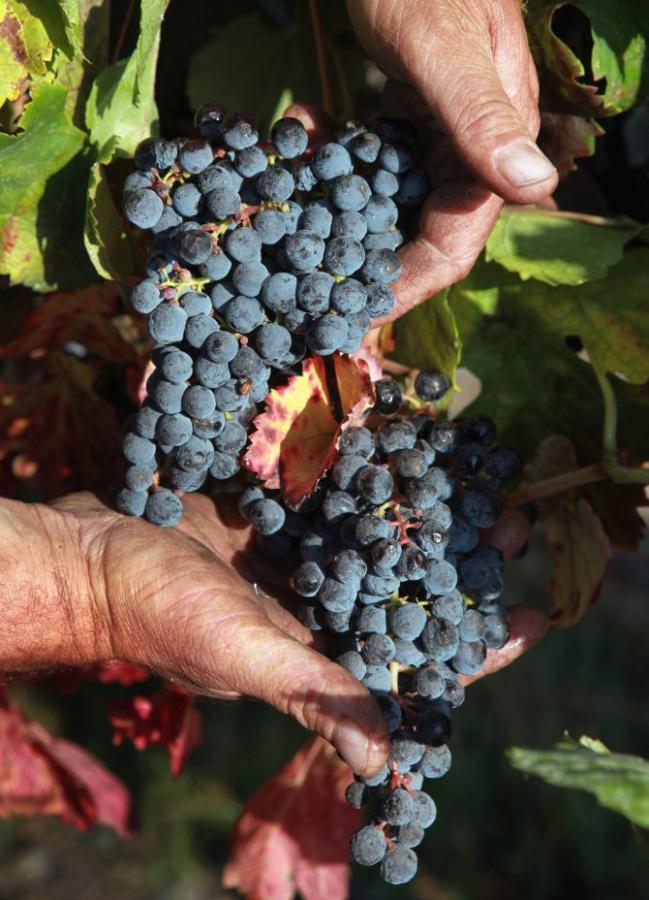 A bunch of Japanese grapes has sold for a record one million yen (Rs 5.12 lakh), or $315 per berry -- no trifling matter even in a country where fruit can cost a small fortune.
The record-setting bunch of 26 'Ruby Roman' grapes was the highest-priced at this year's first auction in Kanazawa, smashing the previous record of 550,000 yen set last year.