This week's digest of stories that are weird, true and funny.
1) Fit for a true fan: Brazil hairdresser etches stars' faces on heads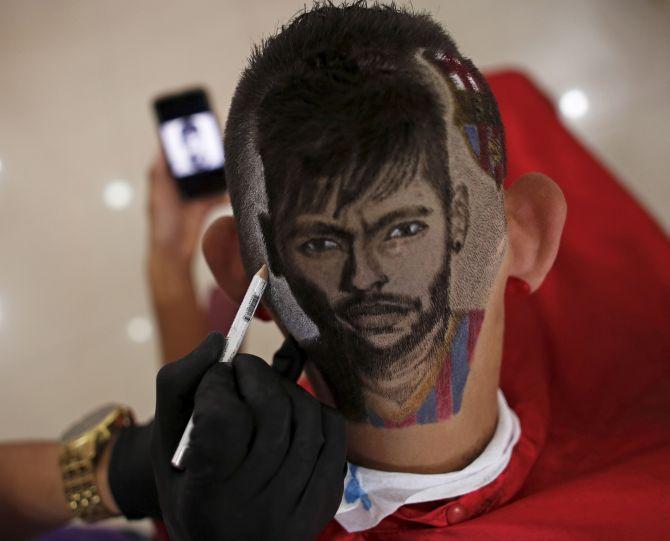 Looking for a new way to pay homage to your favourite sportsman or singer?
At a salon just outside the Brazilian city of Sao Paulo, artistic hairdresser Nariko is offering a stylish option -- etching the profiles of the famous onto the sides and back of his clients' heads. The 27-year-old has been getting creative for a about a year now, reproducing images of rapper Snoop Dogg, Jesus Christ and even Leonardo Da Vinci's The Last Supper on scalps.
---
2) New Florida Lego hotel welcomes first guests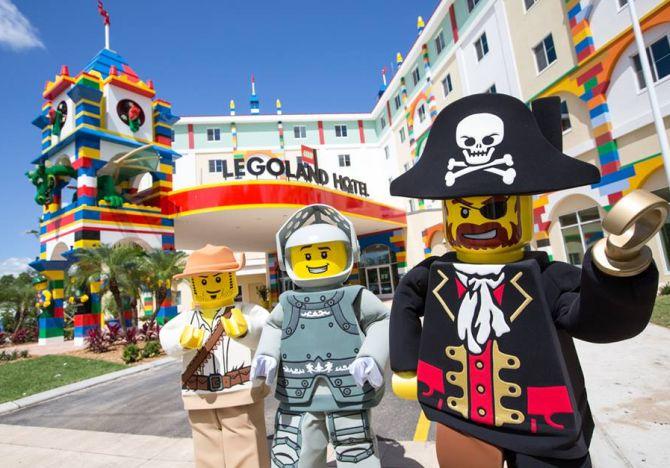 Remember playing with Legos as a little kid and dreaming about building a life-size house? Now imagine whatever you were envisioning on steroids, and you've got the new Legoland hotel in Winter Haven, Florida.
Situated between Tampa and Orlando, the 152-room hotel is located right by the entrance to the Legoland theme park, to which hotel guests get exclusive early access. The rooms are themed according to four popular lines of Lego toys: pirates, kingdom, adventure and friends. Every room is equipped with a bunk area for kids and a separate room with a king-size bed for adults. Regular rooms sleep up to five people, and VIP rooms sleep up to nine.
---
3) Cleavage and low-rise skirts banned from Asia's largest gaming expo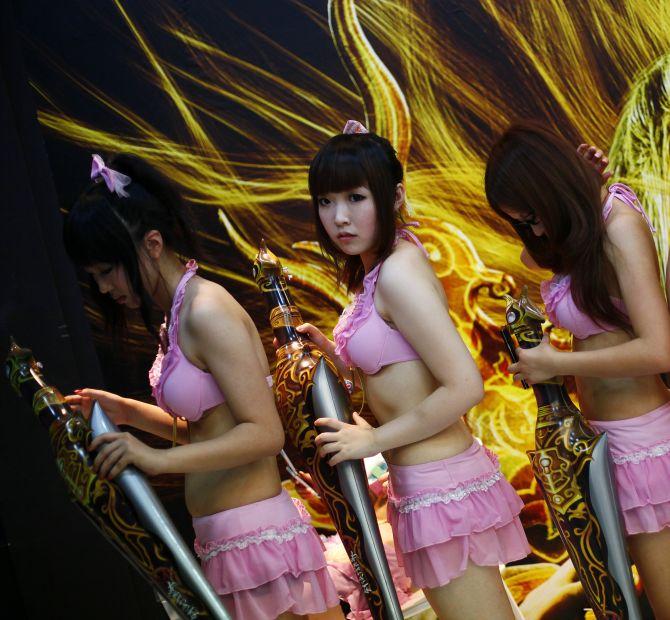 Organisers of the largest gaming expo in Asia have warned they will fine females flashing cleavage at this year's show. The steps to eradicate vulgar dress have been leaked in an official document from ChinaJoy, also known as the 12th China Digital Entertainment Expo. The new wave of purity means that huge fines will be levied per centimetre of exposed bosom - and men with low-hanging trousers or wearing just underwear will also be hit.
---
4) Teacher plans Young Jedi Academy after school program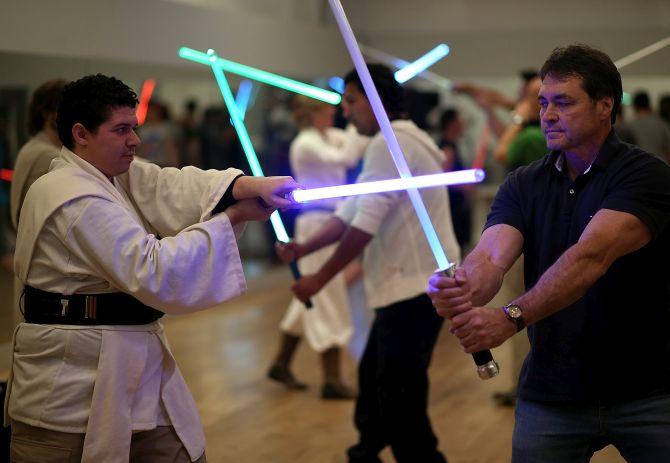 A New York teacher's plan for a fitness-oriented after-school program comes from a galaxy far, far away -- a StarWars-inspiredYoungJediAcademy.
Andy Yung, a pre-kindergarten teacher at PS244 in Queens, said his YoungJediAcademy would promote fitness by teaching kids to exercise with their toy lightsabers.
---
5) Underwater bar opens in Mexico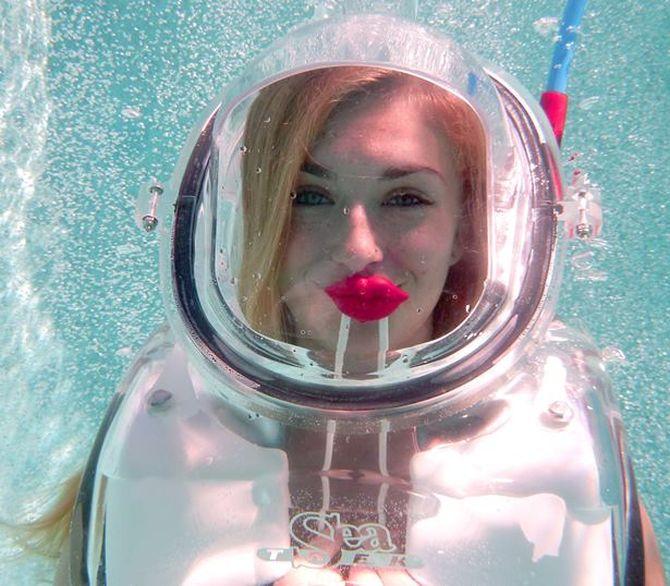 A new bar in Mexico is changing that whole rule about no shirts and no shoes equaling no service. That's because the bar is underwater.

Opened on Saturday on the Mexican island of Cozumel, visitors to the Clear Lounge oxygen bar were able to strap on oxygen masks and take a dip. While submerged in a 13 thousand gallon transparent aquarium lounge, they could breathe in mint or citrus flavoured oxygen. And you don't have to worry about pesky reservations -- guests just have to pay for the underwater experience and pick out their flavor of oxygen.
---
6) World's youngest knife thrower is 9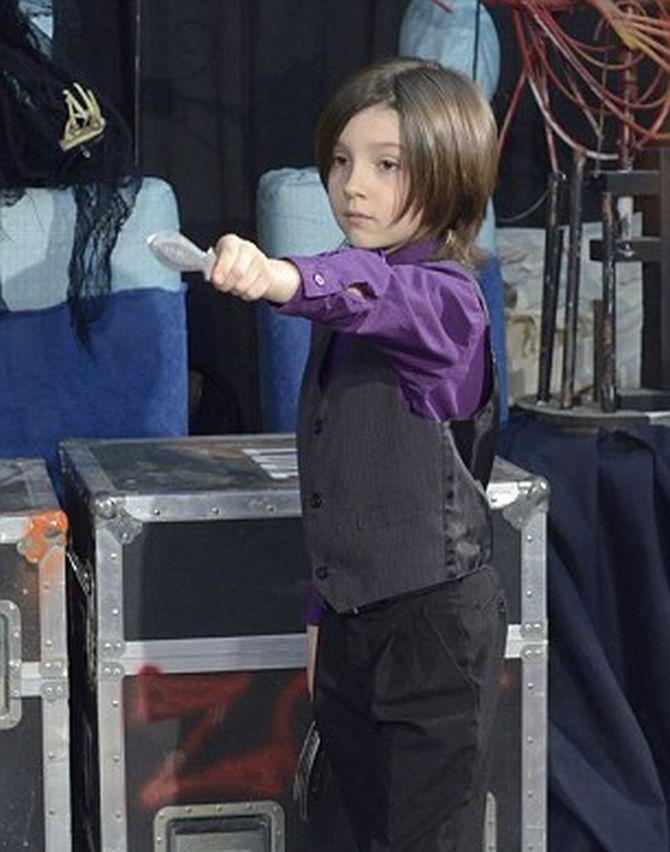 Most children his age finish homework after school but the world's youngest knife thrower, Grennan Bartlett-Nealeigh, aged nine, sends knives rotating through the air towards a target next to seven- year-old sister Charlotte. Grennan's terrifying antics have even seen him perform on America's Got Talent.
The pair, from Dayton in Ohio, USA, practises their routine every day which is overseen by their dad Thomas, who runs a travelling show called Freakshow Deluxe.
---
7) Breaking Bad bar set for London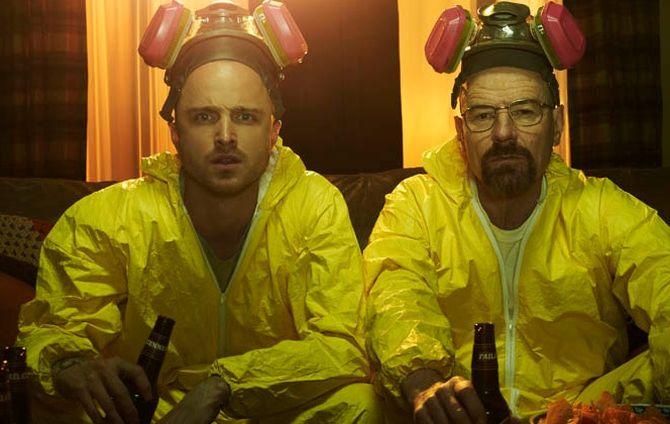 A Breaking Bad themed cocktail bar where drinkers can 'cook' their own cocktails in a converted RV is coming to London this summer. The pop-up, which will launch in July, has been inspired by the popular Netflix show which tells the story of a chemistry teacher diagnosed with terminal lung cancer who turns to selling crystal meth to make money for his family. It will be named ABQ after the cult TV show's setting in Albuquerque, New Mexico.
---
8) Disney World bans selfie sticks on rides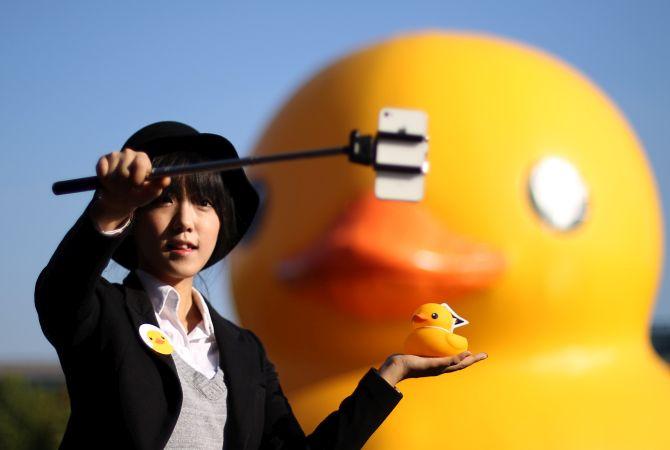 Months after a few museums banned selfie sticks, Disney World has followed suit.
The theme park posted a 'No Selfie Sticks' sign at Magic Kingdom's Big Thunder Mountain Railroad last Friday, as well as at other attractions.
According to the Orlando Sentinel, a Disney spokesperson has clarified that guests are welcome to bring the item with them to the park, but they must remain stored during the ride.