Here's your weekly digest of the craziest and funniest stories from around the world.

25-yr-old daredevil walks tightrope in stilettos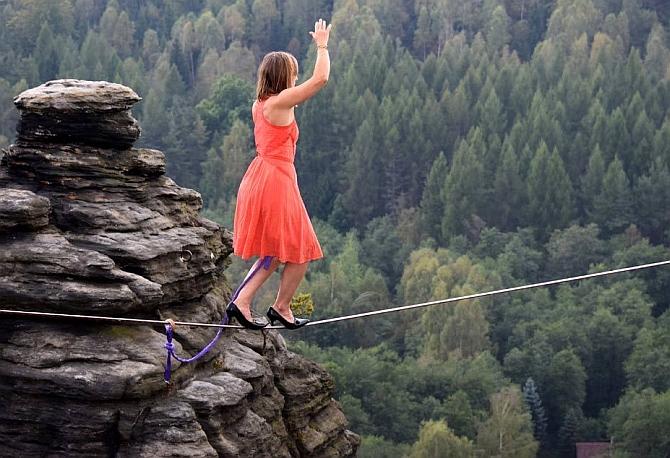 A daredevil from Austin, Texas recently walked tightrope hundreds of feet in the air while wearing three-inch heels.

Daredevil Faith Dickey, who inched her way above the landscape during the Women's Highline Meeting in Ostrov, Czech Republic, said that since no one had ever tried to walk a highline in high heels she decided to try it, the Daily Star reported.

She said that high-lining is so hard already and walking in high heels isn't easy either so combining them was very tricky and that being on it highline is about learning to manage fear and remaining calm while adrenaline is flowing.

The 25-year-old, who has been walking wires for five years, travelling the world to enter wire-walking competitions and perform death-defying stunts, said that it can be extremely meditative for her.
---
Modi sarkar fires official on leave since 24 years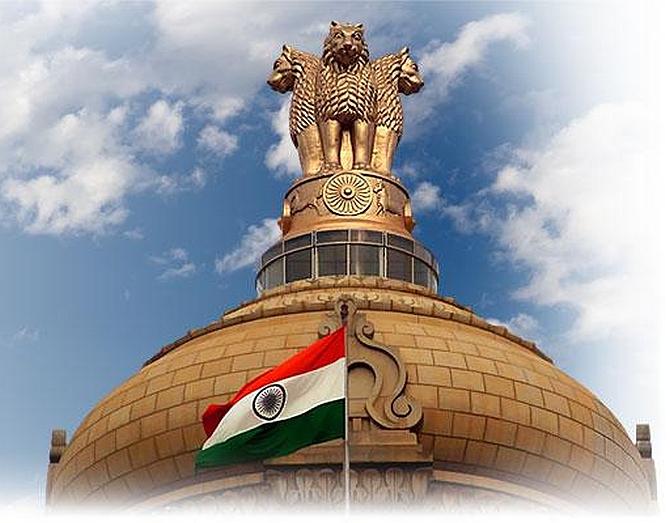 A government official has been sacked for taking leave 24 years ago and never returning to his desk.

A K Verma, an executive engineer at the Central Public Works Department, was fired after last appearing for work in December 1990.

"He went on seeking extension of leave, which was not sanctioned, and defied directions to report to work," the government said in a statement on Thursday.

Even after an inquiry found him guilty of "wilful absence from duty" in 1992, it took another 22 years and the intervention of a cabinet minister to remove him, the government said.

Prime Minister Narendra Modi has cracked down on rampant absenteeism by making New Delhi bureaucrats sign in at work using a fingerprint scanner. The results are publicly available online -- at www.attendance.gov.in -- in real time.
---
Man solves giant Rubik's Cube in 7.5 hours!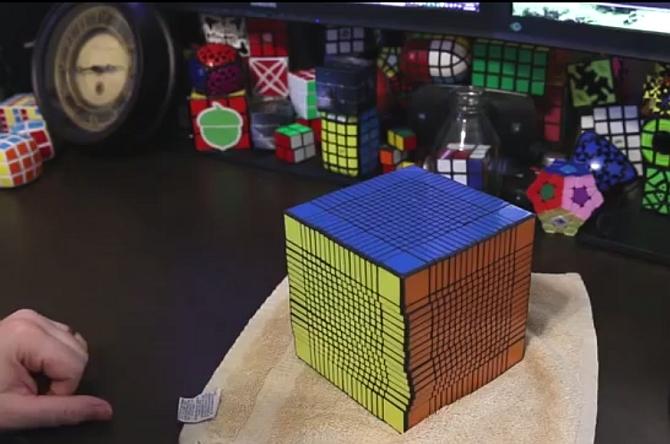 YouTube user Kenneth Brandon has solved giant Rubik's Cube in 7.5 hours over the course of five days.

According to Gizmodo, the giant Rubik's Cube has 17 cubes in each row and column features some 66.9 quinquagintatrecentillion possible positions, CNet reported.

Brandon, who posted the video on his You Tube channel RedKB, said in the video that the way one solves a 17 by 17 is just like one would a 7 by 7, or a 5 by 5 and if one could solve one of those then the 17 by 17 was not that hard, but it was very tedious.

Brandon posted two videos of himself solving the world's largest Rubik's Cube to his YouTube channel.
---
Over 33 pc British people take just 4 baths a year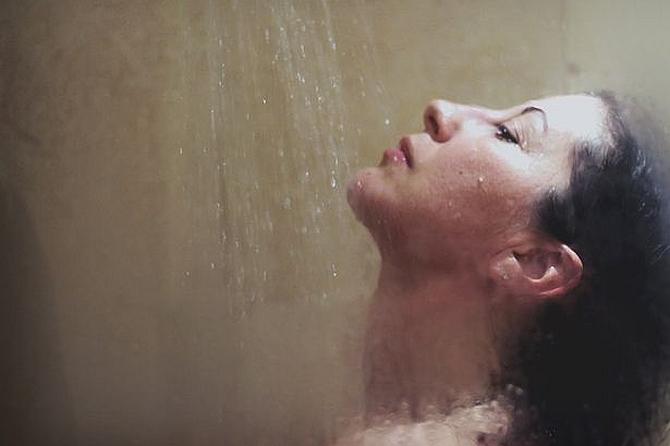 A new survey has revealed that more than one third of Britain's population takes just four baths and 227 showers a year.

According to the survey by hotel booking site LateRooms.com to mark Bubble Bath Day, thirty-five per cent of the UK admit to taking up to just four annual baths, with 47 percent saying two of those are while staying in a hotel, the Mirror reported.

The dirtiest Brits can be found in the south-west, who take the fewest showers per year -- just 208 on average, while the Welsh are the cleanest, who have 251.

Despite 75% of the nation still having both a bath and shower in their bathroom and three-quarters of householders saying baths are more relaxing and better for 'me' time, showers are overwhelmingly the most popular option.

For 35% of people that's simply because showers are quicker. Brits are most likely to have a bath at the weekend at their leisure, with reading a book the most popular bathtime activity.
---
Wife divorces husband for checking her mobile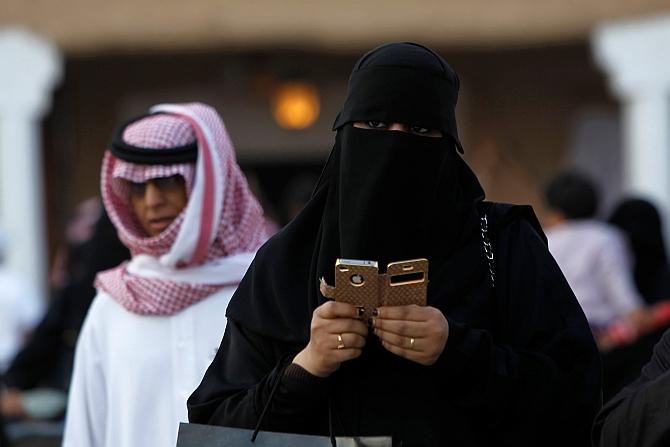 United Arab Emirates' top court split a couple after the wife asked for a divorce on the grounds he is so suspicious that he checked her mobile phone all the time.

The husband also sought a divorce from his 'suspected' wife and asked court to force her to return the dowry he had paid her and Dh40,000 (Rs 6.8 lakh) worth of jewellery.

Both the man and his wife had appealed the sentences issued by two lower courts with the Federal Supreme Council, which decided this week to split them.

The court also ordered the husband to pay his ex-wife Dh5,000 (Rs 86,000) as the rest of the dowry money and Dh24,600 (over Rs 4 lakh) as compensation for her jewellery.

Newspapers said the man had filed a divorce case because of his wife's bad behaviour while the wife also sought a divorce because he is too suspicious.
---
A crane in Amsterdam is now a luxury hotel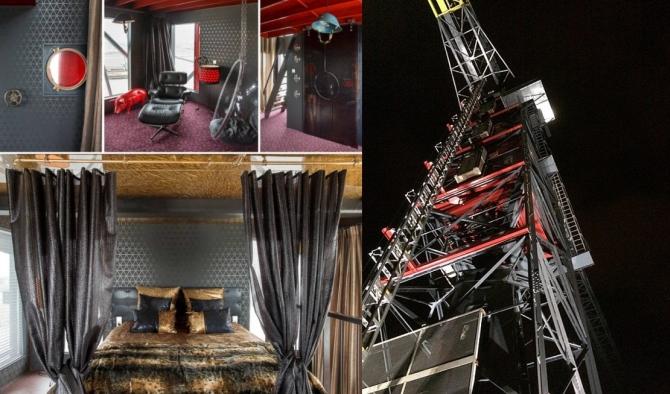 One of the world's oldest and largest cranes has been transformed into a swanky hotel.

Architects say the 50-metre maritime crane in Amsterdam still moves in the wind, metro.co.uk reported.

Hotel Faralda boasts three luxury hotel suites -- each with their own unique character and one with an outdoor hot tub.

The 250 ton crane was left to decay had previously been branded 'impossible' to develop. But just three years since that statement, the crane is hosting elite guests in its rotating suites decked out by a top team of interior designers.

Spokesman Edwin Kornmann Rudi told Daily Mail: 'After years of preparation there was a point of no return. Nowhere else in the world is there something as unique, as big and high as this hotel.'

The suites are the most expensive in the Netherlands after developers splurged 660,000 Pounds (nearly Rs 6.3 crore) building each room, setting customers back by 340 Pounds (Rs 32,429) each.
---
So the League of Legends is also a SPORT… of sorts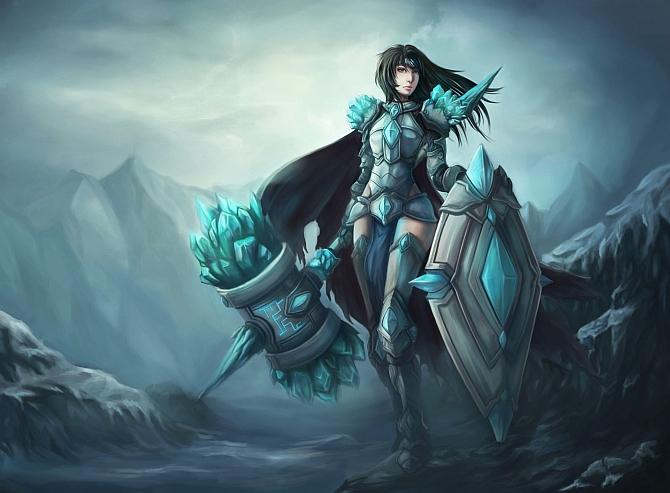 Robert Morris University in Chicago made headlines around the world when it became the first university to consider video game League of Legends a varsity sport, and in turn offer scholarships to pro players.

Now, a second college has followed suit, the University of Pikeville in Kentucky, a small liberal arts school which will offer a similar programme.

UPIKE media director Bruce Parsons told Forbes, "It is actually becoming a worldwide trend. This game is five-on-five competitive play. It takes skill, practice and a lot of teamwork."

League of Legends, the most popular game in the world by a mile with 67 million monthly players by last count, is indeed already a worldwide trend.
---
Argentina court declares an orangutan a 'Person'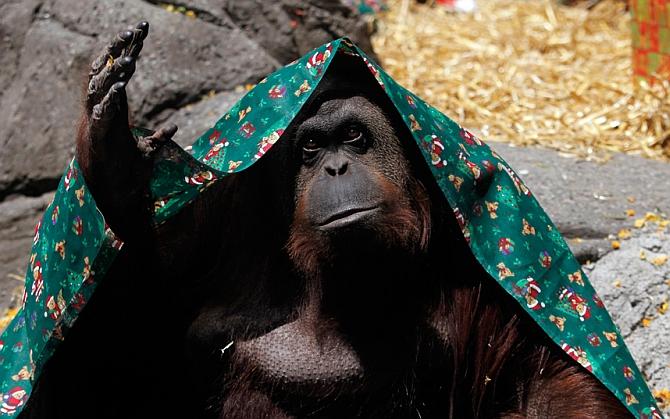 An orangutan held in an Argentine zoo can be freed and transferred to a sanctuary after a court recognised the ape as a "non-human person" unlawfully deprived of its freedom, local media reported on Sunday.

Animal rights campaigners filed a habeas corpus petition -- a document more typically used to challenge the legality of a person's detention or imprisonment -- in November on behalf of Sandra, a 29-year-old Sumatran orangutan at the Buenos Aires zoo.

In a landmark ruling that could pave the way for more lawsuits, the Association of Officials and Lawyers for Animal Rights argued the ape had sufficient cognitive functions and should not be treated as an object.

The court agreed Sandra, born into captivity in Germany before being transferred to Argentina two decades ago, deserved the basic rights of a "non-human person."

"This opens the way not only for other Great Apes, but also for other sentient beings which are unfairly and arbitrarily deprived of their liberty in zoos, circuses, water parks and scientific laboratories," the daily La Nacion newspaper quoted AFADA lawyer Paul Buompadre as saying.
---
'Foodini' will print out your pizzas, burgers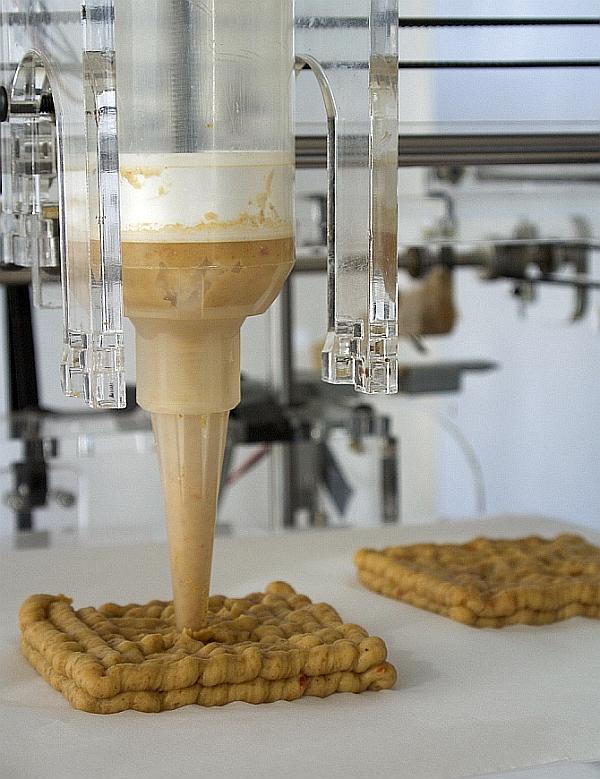 Now, you can just print out your favourite dishes like spaghetti, burgers and pizzas, with help of a new 3D printer machine called Foodini.

Introduced by Natural Machines, a Barcelona-based startup, the machine uses the same technology as a 3D printer, and deploys edible ingredients squeezed out of stainless steel capsules instead of plastics, said Lynette Kucsma, co-founder of the company, the CNN reported.

Kucsma added that the only tiny issue was that with plastics there was just one melting point, whereas with food it was different temperatures, consistencies and textures.

Foodini, which is priced at around 1,000 dollars, has been described as a mini food manufacturing plant shrunk down to the size of an oven, can print a wide range of dishes, from sweet to savoury.

Kucsma explained that there was a touchscreen that connected to a recipe site in the cloud, and users would also be able to control the device remotely using a smartphone, and share their recipes with the community.

Though initially the printer was targeted mostly at professional kitchen users, consumer version was soon to follow, and the machine would be available in the market in mid-2015.
---
Now, 'sensual' lingerie that lights up in the dark!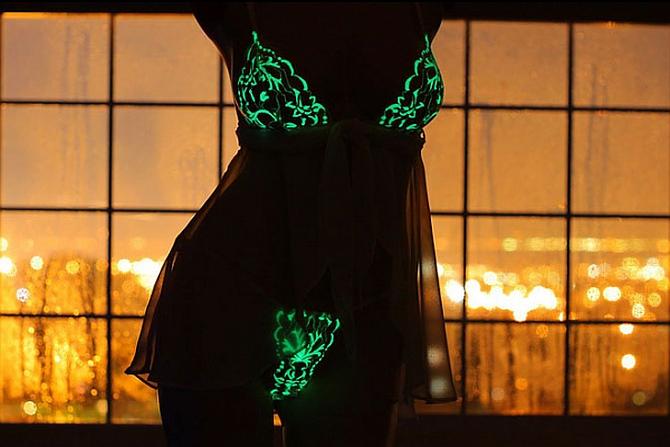 An Australian designer has come up with creates 'sensual' lingerie line that lights up in the dark.

The glow-in-the-dark underwear line created by LuminoGlow glows a fluorescent green when the lights are off, the Daily Express reported.

Jan Hawley, from Australia, who founded the firm in 2008, said that wearers of LuminoGlow lingerie say it indulges their senses and the glow in the dark quality is sheer delight and they find ease of browsing and buying this most luxurious and sensual lingerie online especially appealing.

The brand's latest collection is called Aurora and is made from quality stretch crepe chiffon that is said to feel invisible to the wearer and in the daytime the underwear looks like normal white lace lingerie, but when the lights are switched off intricate patterns on the bra and knickers glow green.