Jammu and Kashmir capital Srinagar was the worst hit in the delgue that hit the state in September 2014. Flood waters kept it submerged for three weeks, destroyed thousands of homes and displaced over a million people besides hitting hard the business community.
Over a year-and-a-half later, work is finally underway to prevent the city from drowning once again. Mukhtar Ahmad reports.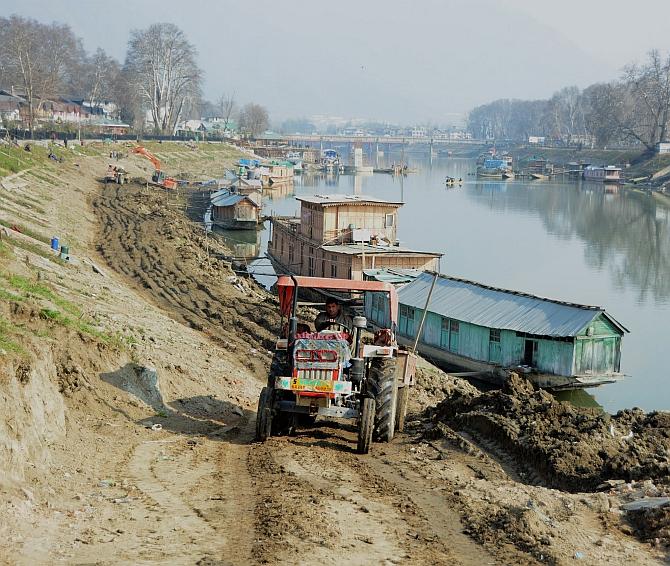 A dredging site on the Jhelum river. Photograph: Umar Ganie
Massive dredging of the Jhelum, the main waterway crisscrossing the Kashmir Valley, is finally underway to prevent state capital Srinagar from the flooding it witnessed in September 2014.
The unforgettable devastation brought about by the massive floods is still etched in the memory of the people who have been pressing the authorities for undertaking dredging of the Jhelum and its flood-spill channel to save them from another flood fury.

The September 2014 floods caught the administration napping, leading to massive destruction of property evaluated at Rs 44,000 crore.

The flood-affected are still in the process of rebuilding their lives and damaged property and businesses.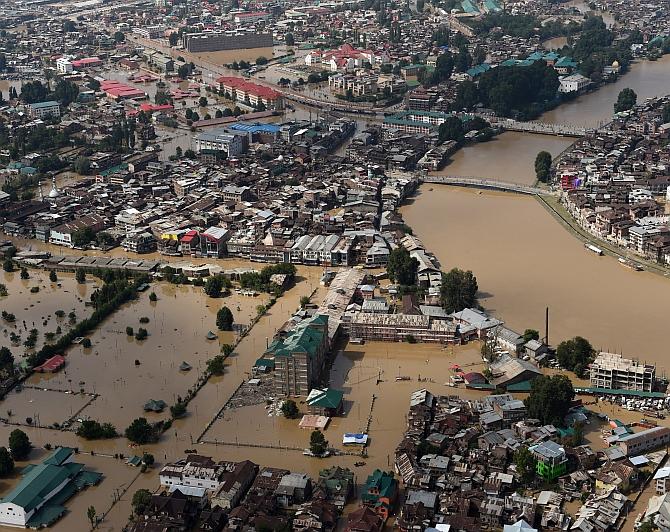 Flashback! Srinagar city during the September 2014 floods. Photograph: Umar Ganie
State Governor N N Vohra, who took over the reins of the government following the demise of former chief minister Mufti Mohammad Sayeed, is personally supervising the progress of the dredging.
The main components of this project include re-sectioning and land acquisition to restore the width of the flood spill channel, strengthening of embankments at particularly vulnerable spots of river Jhelum and urgent dredging works in the river Jhelum and flood spill channel.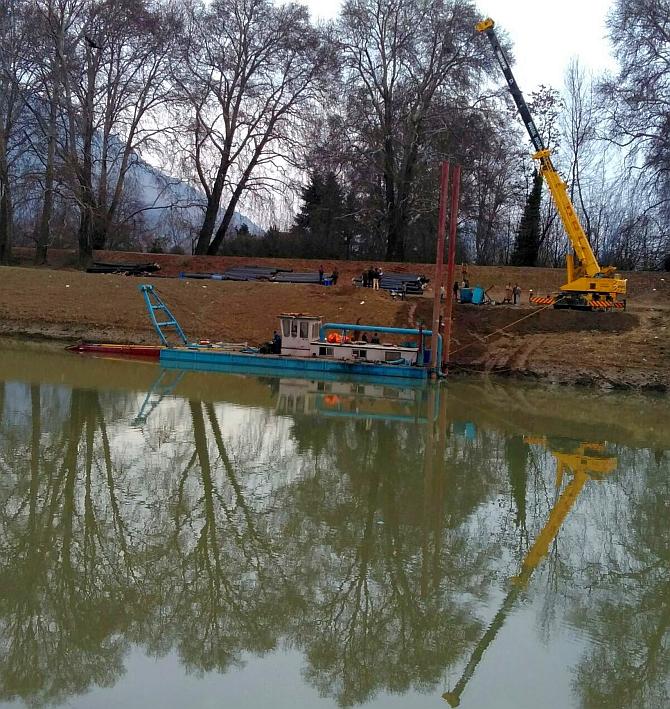 A dredging site on the Jhelum river. Photograph: Umar Ganie
Vohra has requested Union Water Resources, River Development and Ganga Rejuvenation Minister Uma Bharti to release the funds earmarked for the project to give reasonable depth to the waterway and to enhance its carrying capacity.

The governor has elicited the minister's personal interest in this matter so that the project can be completed before the coming monsoon season.