With the Supreme Court rejecting the plea against release of the juvenile convict, the parents of the December 16 gang-rape victim on Monday said the courts have failed them and asked how many Nirbhayas would it take for the laws to change.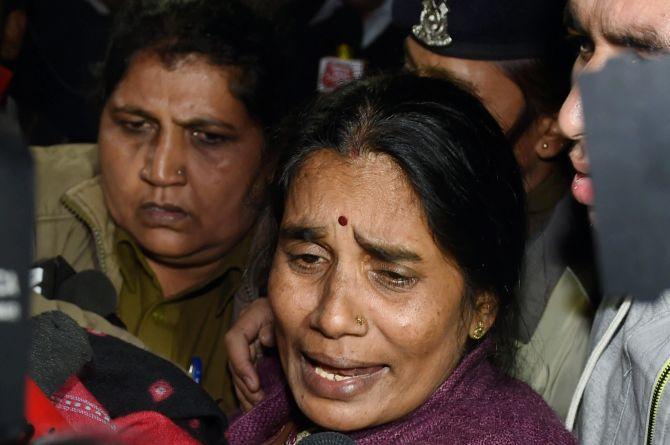 The victim's mother Asha Devi said her fight against the system would continue.
"We were not very hopeful that the Supreme Court will give a favourable verdict, but I want to ask how many Nirbhayas are needed for the laws to change in the country," the victim's father Badri Singh Pandey told reporters.
"The court is not bothered about the concerns of the public... This fight is not just about Nirbhaya but for every girl who is unsafe in a country which has such laws," he added.
The victim's mother said she would fight till the law is changed.
"Women have always been cheated in this country and are still being cheated, even today. What sort of a crime needs to be committed to change our laws."
"I will not be defeated, the SC decision can't stop me, I have to fight a long battle, I will fight till the bill is passed and law is changed.
"The court is saying that the law does not permit further punishment for the juvenile but why is the case against other convicts still pending. Why have they not been hanged yet," she said.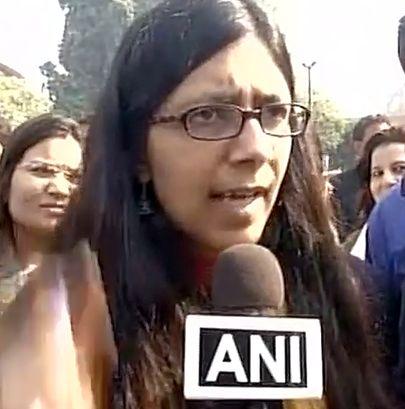 A black day for women of country: Maliwal
Delhi Commission of Women chief Swati Maliwal termed the Apex court verdict a "black day" for women.
"It is a black day for women in history of the country. I also believe that the Rajya Sabha has cheated the country by keeping the law pending which could have facilitated stronger punishment for juveniles in heinous crimes," Maliwal told reporters outside the Supreme Court.
She was referring to the bill to amend the Juvenile Justice Act which remains stuck in the Rajya Sabha. The proposed amendment bill seeks stringent punishment for children aged 16-18 years involved in heinous crimes.
"The judges told me that they share our concerns but there is no provision to subvert the existing law. I think the time for candle marches is over and women should pick up mashaals (torches) instead to demand for justice," Maliwal added.