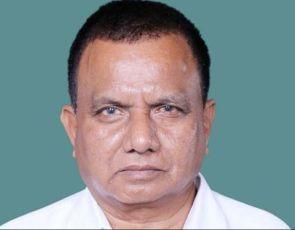 A woman who allegedly honey-trapped and blackmailed a Bharatiya Janata Party MP to cough up Rs 5 crore was arrested from her home in Ghaziabad on Tuesday, Delhi Police said.
K C Patel, the MP from Gujarat's Valsad, had filed a complaint with the police on Thursday, claiming that the woman, in her 30s, had drugged him and shot obscene videos.
The woman had approached a city court the same day, claiming the police did not act on her rape complaint against the lawmaker.
She was picked up from her home in Ghaziabad and questioned, following which she was arrested and produced before a special court, which sent her to five-day
police custody.
"The woman, who claims to be a Supreme Court lawyer, has been arrested and the probe is underway. She has been booked on the charge of extortion and under relevant sections of the Prevention of Corruption Act," said a senior police officer.
The provisions of the POC Act were invoked against her as she had claimed in front of Patel that she would have to bribe the magistrate and the police to hush up the rape case.
Anybody who indulges in extortion in the name of government departments is booked under the POC Act, the police said.
Patel had alleged the woman invited him to a place in Ghaziabad for some work and offered him a sedative-laced soft drink.
The MP claimed that she had threatened to file a rape case against him if he did not pay her Rs five crore.
She had also filed a rape case against a Haryana MP last year at Tilak Marg police station but later changed her statement.
It is suspected that she received Rs 1.6 crore from the MP. She conned several MPs but none of them came forward to file a police complaint since their reputation was at stake.
She had allegedly installed CCTV cameras in her house at strategic locations and used the recordings to extort money. The police are also probing if other persons were involved with her.
Sources said the woman targeted MPs based outside Delhi and aged above 60 after doing a comprehensive research on their profile and that she would always keep a camera in her bag.
The police have seized some videos and are searching for other persons whom she had targeted. There are some recordings that are in the police's possession wherein she can be heard bargaining with her targets.
She found Patel's number on a website that has details of MPs and contacted him on the pretext of some work while he was in his constituency, the sources said.
The police have gone through some of the applications she filed in the court and they were replete with errors. She does not even know the spelling of the Patiala House Court, the sources said.
It is suspected that she had been following this modus operandi for blackmailing politicians for the last three years.
The woman has even contested elections for the post of village head in Uttar Pradesh. It is also suspected that she has the backing of a notorious gangster, the sources said.
The woman had also accused Harak Singh Rawat, BJP leader from Uttarakhand, of molestation in 2014 and filed a case in south Delhi's Safdarjung Enclave police station in this regard, police sources said, adding she had later changed her statement.
Rawat was a minister in the Congress-led government in Uttarakhand at that time.