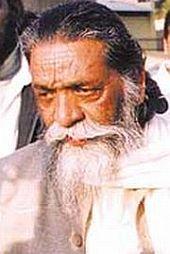 Jharkhand Chief Minister Shibu Soren's sudden support to the United Progressive Alliance government on the cut motions in the Lok Sabha on Tuesday set off speculation that there may be new power equations in the state, and alter his relation with coalition partner Bharatiya Janata Party.
A shocked BJP said after the vote that it has taken note of Soren's act in Parliament of 'ditching' the coalition partner. Soren, still a member of the Lok Sabha, made a rare appearance to spring a surprise on BJP.
"We have taken note of it," a senior BJP leader said outside Parliament, indicating that Soren could face trouble.
BJP sources said Soren may have struck a deal with the Congress under which he may move to the Centre and his son Hemant may become deputy chief minister of Jharkhand.
Former chief minister Babulal Marandi, who had quit BJP a few years ago and now an MP, may join a new coalition that will stake its claim to form the government.
The new alliance will have Soren's Jharkhand Mukti Morcha, Congress and Marandi's Jharkhand Vikas Morcha-Prajatantrik, which has 11 MLAs.
Congress has 14 MLAs while JMM has 18 members in the 81-member assembly. Till Monday, BJP had been claiming that Soren and another JMM MP Kameshwar Baitha would vote with the National Democratic Alliance. Baitha, who is in jail, did not turn up.
Image: Jharkhand CM Shibu Soren