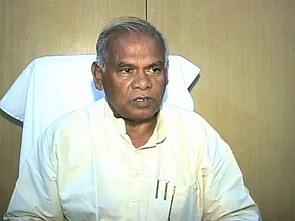 Bihar Chief Minister Jitan Ram Manjhi claimed on Saturday that he will become a 'supporter' of Prime Minister Narendra Modi if the PM would grant special category status to Bihar.

Speaking at the commercial launch of NTPC power plant, Manjhi in chaste Hindi said, "Main Modi ka samarthak or murid ban jaoonga agar Modi Bihar ko specical status dila de (I will become a Modi supporter if he grants special status to Bihar)."
His statement was made in the presence of Union Power Minister Piyush Goyal and three other state ministers.
Addressing the crowds, he said that special status for Bihar was a necessity for the state's development. "Our demand is directly related to the development of Bihar and its people," he added.
He also urged union ministers to help in developing Bihar. "I appeal to all union ministers from Bihar to ensure that sufficient funds are allocated for the construction of roads and houses for the poorest."

Soon after becoming chief minister, Manjhi in May had asked Modi to grant special status to the state. "If Modi has little sympathy for the poor, backward and deprived sections of society, he will grant special category status to Bihar because the state chief minister is a Mahadalit," Manjhi had said.

Manjhi also made it clear that Bihar would continue to fight for grant of special category status.

Senior Janata Dal-United leader and former chief minister Nitish Kumar said Modi had promised special status to Bihar but he betrayed the state after getting overwhelming support from its people in the Lok Sabha elections.