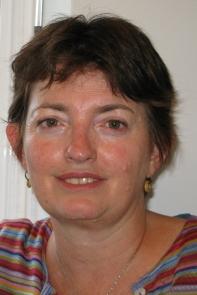 On June 8, an academic from Britain was turned away at the Hyderabad airport by the Indian immigration authorities. She was told that she would not be denied entry into India, and if she wished to do so, she could re-apply in 2016.
The academic, Penny Vera-Sanso, a principal investigator for the research projects on poverty and ageing in India at the Birkbeck University of London, had flown in to be part of the 12th International Federation of Ageing conference scheduled from June 10 to 13. However, at the airport she was stopped and asked to return to London.
When contacted, the immigration authorities were cryptic over the issue. "There are certain issues and the decision was taken into the country's interest," an official said. Sources however informed that the government was not happy with some of Vera-Sanso's work in India.
"Vera-Sanso had taken part in a convention related to the Right to Food campaign in Gujarat. Some of the points that were raised were not agreeable to the government and it was felt that there needs to be some clarification. In her March visit to India, she had spoken in detail about gender rights and hunger, and also the prevailing situation in some states in India. This was not acceptable to the government which felt that the facts need to be rectified. This could be one of the reasons for denying her permission," sources added.
The source said that the government is looking into the issue of foreign-funded non-governmental organisations very seriously. If it finds any activity that is distantly related to hampering the Indian economy through foreign-funded NGO's then it intends to act.
A recent Intelligence Bureau report has named several NGOs which have been acting contrary to the economic interests of the country after taking funds from foreign countries. The countries include the United States and the United Kingdom among others.
"Many such people come to India and tend to put out wrong facts related to poverty, gender bias among other burning issues, and collect funds on this basis. Some do so to get more funds while others work directly under these foreign agents to hurt the Indian economy and also paint the country in very poor light," sources pointed out.
When rediff.com tried to contact Vera-Sanso, a spokesperson at the Birkbeck University informed that she was not available for comment of interviews for now, but the spokesperson expressed concern that a member of their academic community was excluded from India and was unable to attend an international conference.
"Academics work in an increasingly global environment these days and their contribution to the global production of knowledge is of benefit to all. It is vital that academics are given the freedom to associate with colleagues around the world and to share their research," the spokesperson said
The spokesperson added that Vera-Sanso was refused entry by immigration officials without explanation. "Vera-Sanso was travelling with a valid passport and visa issued to her for the purpose of developing further research on ageing with India's academic community, last used for a visit to India in March 2014," the spokesperson said.
"Vera-Sanso, a respected researcher who has undertaken research in India since 1990, has met with an official at the Indian high commission in London since her return but the reason for denying her entry is not clear at this point," the spokesperson added.