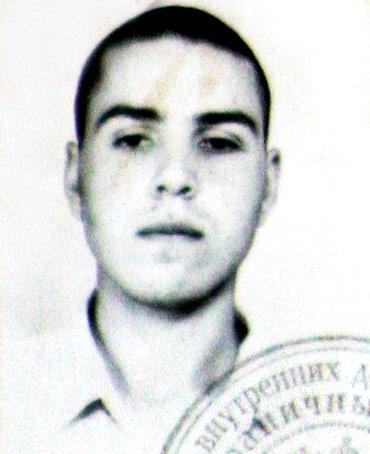 Russia has quietly canceled the visit of a delegation to Islamabad following Pakistan's refusal to provide consular access to its national and top Al Qaeda activist Akhlaq Ahmed Akhlas, who has been sentenced to death for his role in an assassination attempt on former President Pervez Musharraf.
The visit was cancelled last week after Pakistan rejected Moscow's request for access to Akhlas, a Russian national convicted for involvement in a bid on Musharraf's life on December 25, 2003 and sentenced to death in 2005 by a military tribunal.
This is the second time in five years that Pakistan has turned down such a request by the Russian embassy, a diplomatic source told 'The Express Tribune' newspaper.
The Russian embassy had made a request to meet Akhlas early this month, the source said. Akhlas and others convicted in the case have appealed their sentences and the matter is pending in court.
Pakistan's Foreign Office rebuffed a similar request by the Russian embassy in 2005. A delegation from Russia's foreign affairs ministry was scheduled to attend the "fifth round of bilateral consultations on consular matters" in Islamabad last week.
Russia did not explain the reason for cancelling the visit. It also did not inform the Pakistan foreign office, whose staff were waiting for the delegation.
"The delegation did not take the flight for Islamabad from Moscow," was how Russian embassy staff described the team's absence.
Russian officials, who met Akhlas' mother in Volgograd, quoted her as saying that her son had left Russia in 2001 and had not been heard of since then.
Pakistan's foreign office could not "prove conclusively whether the abrupt and one-sided cancellation was made in reaction to Pakistan's rejection or it was due to some other reason," the daily reported.
Earlier, Russian diplomats were told that Akhlas had been arrested under an anti-terrorism law that forbids diplomatic right of access to arrested or convicted persons.
In their desperation to gain access to Akhlas, Russian diplomats approached the National Crisis Management Cell in the Pakistan interior ministry. After being rejected by the NCMC, the Russians went to the foreign office where they received the same treatment.
Akhlas was one of the five men, including a Pakistani soldier, sentenced to death by a military tribunal for their involvement in Al Qaeda-inspired attempt on the life of Musharraf.
Three other persons convicted of involvement in the plot were awarded jail terms. A low-ranking military personnel was executed after the judgment.
Akhlas and three civilians challenged their sentences in Lahore high court, which is yet to decide on their petition. The four men argued in the petition that they are civilians and could not be tried by a military court under the Pakistan army act.
The attack was planned by Abu Faraj al-Liby, said to be Al Qaeda's third-ranking leader who was arrested from Khyber-Pakhtunkhwa in 2005.
Image: Passport picture of Akhlaq Ahmed Akhlas
Photograph: Reuters