La Nina, construction worsen air quality; spike in respiratory ailments.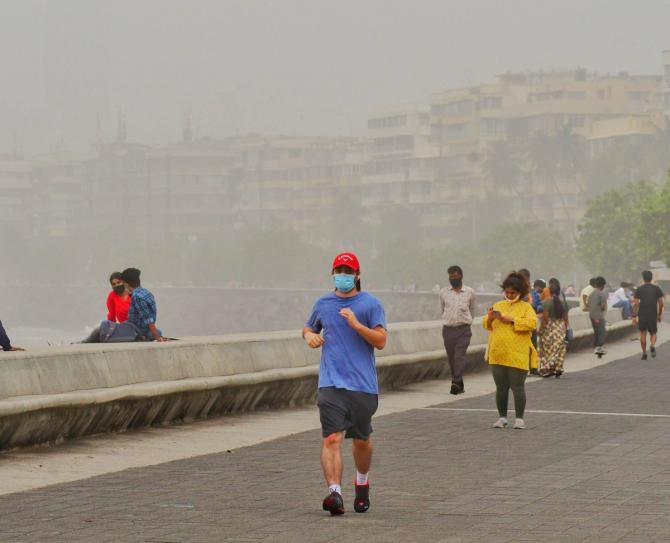 In December, Sakshi Tawade began to get bouts of cough and breathlessness whenever she stepped outdoors.
By the end of January, the coughing intensified even when she was inside her house in Chembur, north east Mumbai.
She had to be admitted to a hospital and the doctor said she had asthma.
Last month, the 12 year old quit her school's sub-junior track team; she was the captain.
"It is disheartening that young sportspersons are developing such ailments," a heartbroken Sakshi told Business Standard.
It will be no consolation to her that respiratory ailments have become rampant across age groups, lifestyles, and income slabs in Mumbai since December.
"My wife and I are runners. I stopped running as the air quality worsened. My wife continued, but had to stop after a week because her throat worsened," says Harpreet Singh Grover, an angel investor in more than two dozen startups.
Anecdotal evidence points to a 30 per cent spurt in people visiting hospitals for respiratory ailments.
More than a quarter of the patients in intensive care have been admitted for such ailments.
Sakshi's physician, who did not want to be named, said hospitals in Chembur, Mazgaon (south Mumbai), Mulund (north east Mumbai) and the Bandra Kurla Complex (north west Mumbai) have reported a high uptick in cases related to respiratory issues.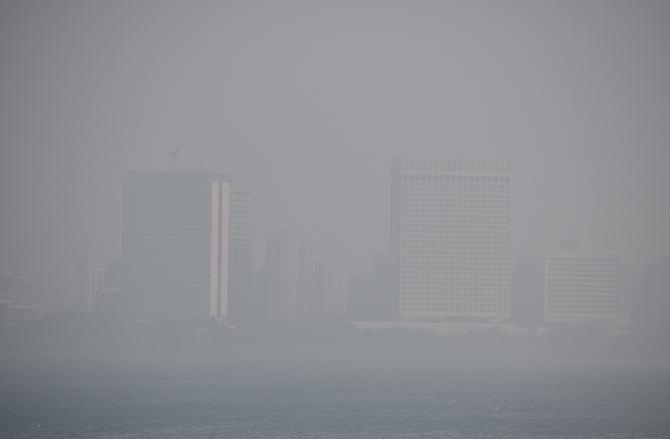 This has coincided with an unprecedented worsening of Mumbai's air quality.
As an unusually cold winter set in and Mumbaikars donned warm clothing, India's sea-facing financial capital got enveloped in a smog and dust-riddled haze, which stayed on for nearly four months.
Between 2019 and 2022, the average number of days when Mumbai had 'poor' and 'very poor' AQI (Air Quality Index) was 28.
Starting January this year, more than 90 per cent of the days in the city saw the AQI range from poor to severe, a 150 per cent rise from the previous year.
The Swiss air tracking index, IQAir, ranked Mumbai and the Mumbai metropolitan region as the most polluted urban centre in India -- supplanting the National Capital Region of Delhi as India's pollution capital -- and the second most polluted in the world in the week between January 29 and February 8.
Even as winter receded, Mumbai's AQI remained in the 'poor' and 'very poor' categories on 20 days between February 15 and March 15, according to AQI.in.
Not too long ago, Mumbai would have its pollution washed over the Arabian sea. Not so much anymore.
"Due to La Nina, the air transfer between sea and land, which used to happen every two to three days, slowed down to a seven- to 10-day cycle this winter," says Anju Goel, a research fellow at the Earth Science and Climate Change Division, TERI.
La Nina cools ocean surfaces and makes them absorb more heat from the atmosphere.
The cooling effect slows down the air flow reversal between land and sea, because of which pollutants remain suspended longer in the lower atmosphere as haze or smog.
Such climatic factors have caused a steady increase in Mumbai's air pollution.
Raghu Murtugudde, professor emeritus at the University of Maryland and a visiting faculty at IIT-Bombay, said in 2010 the particulate matter pollution, PM2.5, used to hover around 70 in Mumbai, both peak as well as average, because the variation was negligible.
This winter, the PM2.5 level averaged more than a 100 with a peak of 150, more than double of 2010.
A rapid rise in construction across the city compounded matters.
Infrastructure projects, such as the Mumbai Trans Harbour Link, the Mumbai Metro, and the Navi Mumbai International Airport, along with real-estate construction projects, have added to the dust generation.
Sakshi's home is surrounded by several such construction sites, as is her school.
AQI of 50 or less is considered good, 51-100 satisfactory, and 100-200 moderate.
Mumbai's AQI ranged between 200 and 400 on most days in January and February.
Air pollution-related deaths occur primarily through heart attacks and strokes.
Children are at greater risk, because:
They breathe 3 times more air.
Have thinner lung linings and smaller particles stick to their lungs more easily.
They have smaller airways and air more susceptible to developing blockages.
Feature Presentation: Rajesh Alva/Rediff.com