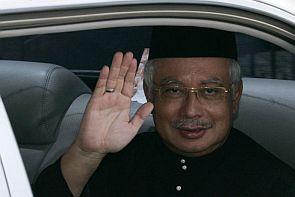 Malaysia's minority ethnic Indian community is confident that their concerns would be well-addressed with six Indian-origin ministers in Premier Najib Razak's cabinet.
With two ministers and four deputy ministers, the minority community will have better representation in the government to look into the well-being of Malaysian Indians, the New Straits Times said on Thursday.
The two ministers are Malaysian Indian Congress (MIC) president G Palanivel and Dr S Subramaniam who will head the Natural Resources and Environment Ministry and Health Ministry, respectively.

The four deputies are MIC vice-president M Saravanan (Youth and Sports Ministry), MIC youth coordinator P Kamalanathan (Education and Higher Education Ministry), Penang People's Progressive Party chief Loga Bala Mohan (Federal Territories and Urban Wellbeing Ministry) and Hindraf chairman P Waytha Moorthy (Prime Minister's Department).

Universiti Kebangsaan Malaysia Institute of Ethnic Studies principal research fellow Dr Denison Jayasooria lauded Najib's move to adopt an inclusive approach to not only include political parties but also ethnic Indian civil society groups.
Educationist Professor Dr T Marimuthu, described the cabinet line-up as a balanced, and added the assortment of individuals would diminish the negative perception of MIC among Indians, especially the young.

"With representation in significant portfolios, the Indian community's issues and concerns would be well-addressed," Marimuthu said.

The MIC said by appointing Waythamoorthy as a deputy minister, Najib was giving priority to the minority ethnic Indian community.
"Waytha had previously made extremely negative accusation at the PM and the ruling coalition of Barisan Nasional, but the very fact that the PM is willing to set aside all this shows that he puts the development of the Indian community above his own feelings," MIC strategic director S Vell Paari said in a statement.
Vell Paari is the son of former MIC supremo Samy Vellu.
The MIC is a part of the ruling coalition and won four of the nine parliamentary seats it contested in the May 5 general elections.