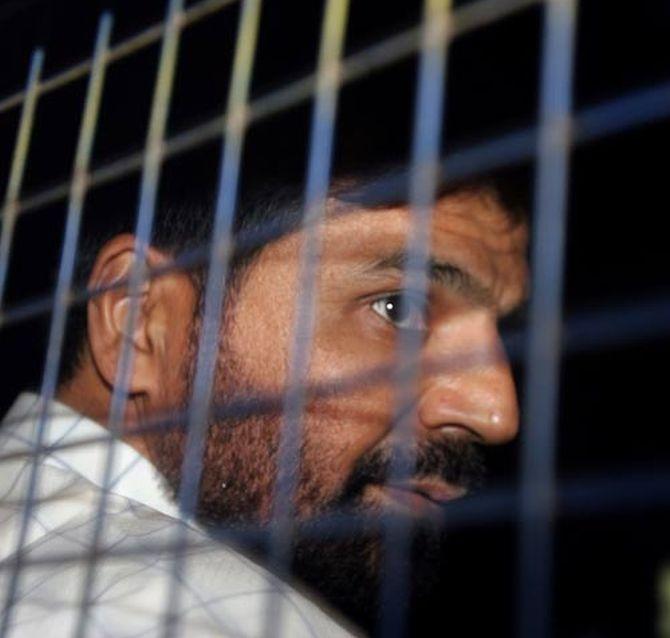 After the TADA court pronounced the death sentence on Yakub Memon, his lawyers, says senior lawyer Niteen Pradhan, failed to prove that the death sentence is not applicable to a conspirator in every court that they challenged Judge P D Kode's order.
If there is one thing that the Yakub Memon case has revealed, it is how investigating authorities deliberately withheld vital information of his conditional surrender and likely promise of a reduced sentence and special treatment.
His defence lawyer failed to place this with the correct evidence before the Terrorist & Disruptive Activities (Prevention) Act Court trying the case.
Advocate Niteen Pradhan, a senior Bombay high court lawyer, was appointed by the judge as amicus curiae (friend of the court) for the 1993 bomb blasts accused.
Many accused requested that he represent them and were given permission by the court to become their lawyer. Yakub Memon and his family did not approach Pradhan.
Pradhan details the lacunae in the case, placing the blame on many factors, mainly the "gross failure (of his defence lawyer) to not examine Yakub on oath in his own defence and place forth his case of conditional surrender and other factors."
There have been media reports of how the intelligence agencies and prosecutors withheld information that could have changed the case for Yakub Memon.
Trial court Judge P D Kode, who is now retired, has justified the death sentence he pronounced on Yakub Memon based on the evidence placed before him.
"The judge is right in saying there was nothing on record that proved induced surrender," Pradhan said, adding, "and the prosecution cannot be blamed for this blunder by his (Yakub Memon's) lawyer."
Some lawyers feel the defence lawyer displayed a lack of knowledge on TADA law. Section 3(3), which elaborates the punishment for a conspirator, under which Yakub Memon was tried, specifically states: 'Whoever conspires or attempts to commit, or advocates, abets, advises or incites or knowingly facilitates the commission of a terrorist act or any act preparatory to a terrorist act, shall be punishable with imprisonment for a term which shall not be less than five years but which may extend to imprisonment for life and shall also be liable for fines.'
Yakub Memon's lawyers, Pradhan says, failed to prove that the death sentence is not applicable to a conspirator in every court that they challenged Judge Kode's order. Provisions of the Indian Penal Code are not applicable in this case, as was seen in the Rajiv Gandhi assassination case.
Lawyers believe that with Yakub Memon being named a conspirator, he had enough room to escape execution had his case been handled better by his lawyers.
Majeed Memon, one of Yakub Memon's defence lawyers, told Rediff.com, "Yakub changed his lawyers." When asked if he had presented the facts that the late Research and Analysis Wing officer B Raman had written about in his Rediff.com column, Majid Memon said, "He (Yakub Memon) had 10 lawyers. You need to ask them all."