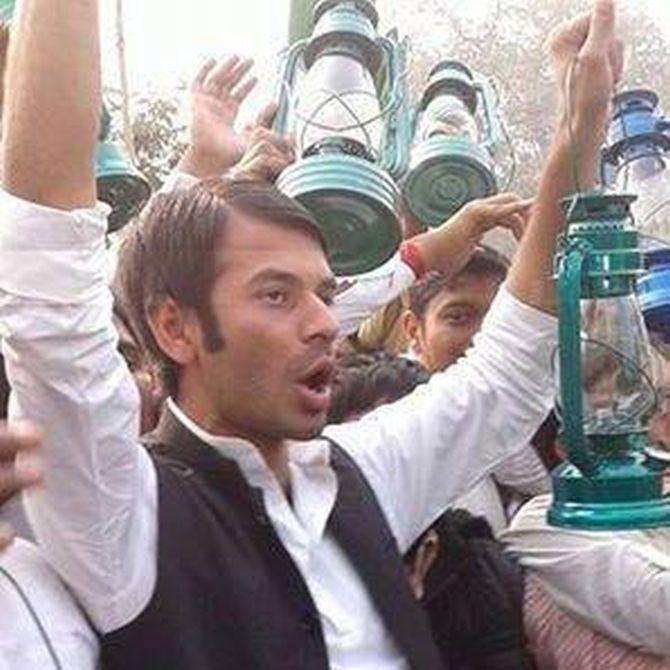 Tej Pratap to play a cameo as Bihar CM in a Bhojpuri film.
Rashtirya Janata Dal chief Lalu Prasad Yadav's younger son Tejaswi Yadav is Bihar's deputy chief minister. And now, his elder son has become Bihar's 'chief minister'. Not by dethroning Nitish Kumar though, but by acting in a Bhojpuri film.
Tej Pratap Yadav, 28 -- who is health minister in the Nitish government -- is playing a cameo role of Bihar chief minister in an upcoming Bhojpuri film.
Tej Pratap appears in the movie Apaharan Udyog (Kidnapping industry) in a scene where a large number of people are protesting against kidnapping of a boy, raising slogans against the state government. 'Chief Minister' Tej Pratap then addresses the crowd and assures them that he will order a crackdown on kidnappers flourishing in the state.
The shooting of the film began in Rajgir, Nalanda district on Sunday.
This is the first time that Tej Pratap is working in a film. In the past, Lalu Prasad had also acted in Bhojpuri and Hindi films.