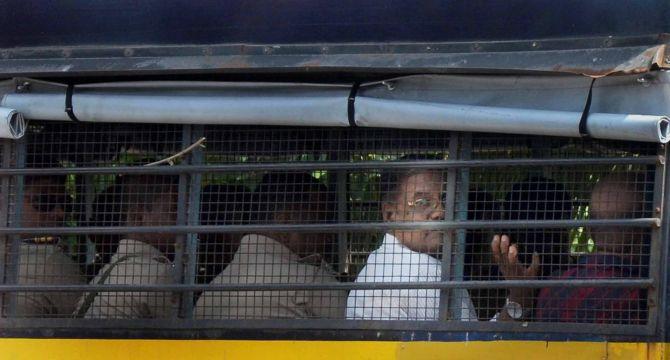 IMAGE: 1993 Mumbai blasts case convicts being taken to the special TADA court from Taloja Central Jail in Mumbai on Friday. All Photographs: PTI Photo

After 24 years, the 12 co-ordinated blasts that rocked Mumbai claiming 257 lives and injuring over 700 people, a special Mumbai court on Friday convicted six persons and acquitted one in the second leg of the trial in the case.
Several conspirators and masterminds of the worst terror attack on the country including underworld don Dawood Ibrahim, his right hand man Chhota Shakeel and late Yakub Memon's elder brother Tiger Memon are still absconding and are believed to be sheltered in Pakistan.
Yakub, the lone condemned convict in the case, had been hanged in Nagpur jail in 2015.
Following is the detailed role of the six convicts in the case, whose trial was separated from the main one, which concluded in 2007.
Abu Salem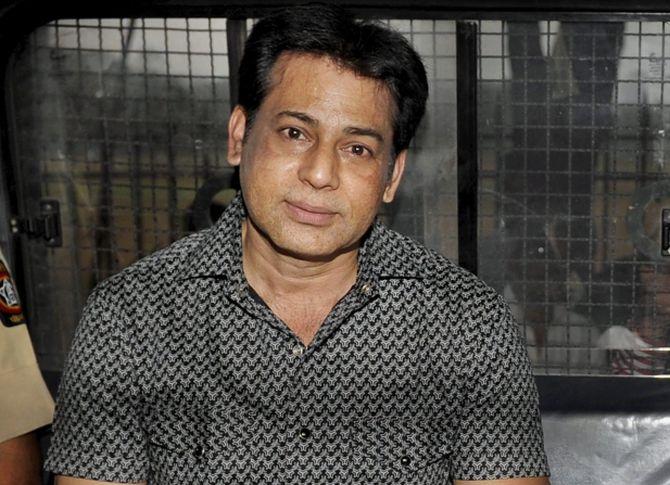 He went to Baruch in Gujarat in January 1993 along with an absconding accused for receiving arms, explosives and ammunitions. He got nine AK-56 rifles, 100 hand grenades and some bullets from Baruch in Gujarat and transported them to Mumbai by concealing them in fake cavities of a Maruti Van which was allegedly given to him by accused Riyaz Siddiqui.
Salem also delivered (along with two others) some arms and ammunitions to Bollywood actor Sanjay Dutt at his residence on January 16, 1993 and took back some of them two days later.
On August 13, 2013, a Terrorist and Disruptive Activities (Prevention) Act court let the Central Bureau of Investigation drop some charges against Salem as per an extradition treaty between India and Portugal.
His other application to marry a 26-year-old woman is pending with the court.
Mustafa Dossa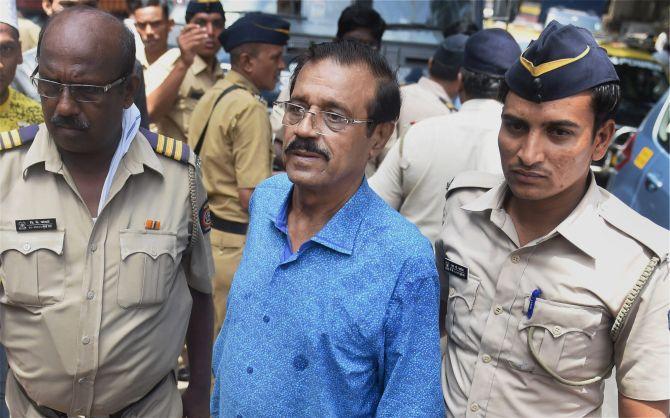 One of the masterminds of the March 12, 1993 serial terror blasts, he smuggled firearms, ammunitions, detonators, hand grenades and highly explosive substances like RDX into India.
Dossa along with Tiger Memon and Chhota Shakeel organised training camps in Pakistan and in India to impart and undergo weapon and arms training and handling of explosives.
They also sent men from India to Pakistan via Dubai for arms training. He also attended many conspiracy meetings.
Tahir Merchant alias Taher Taklya
He attended conspiracy meetings in Dubai and motivated his associates to arrange men from Mumbai to be sent to Pakistan for arms training. He collected funds to procure arms and planned to set up an illegal arms manufacturing factory in India.
Riyaz Siddiqui
He arranged for a van with specially-crafted secret cavities, which had been used for transporting 9 AK-56 rifles, 100 hand grenades and some boxes of magazines from the godown at Baruch to Mumbai.
Firoz Abdul Rashid Khan
On January 8, 1993, two months ahead of the blasts, Mohammed Dossa (absconding brother of Mustafa Dossa) sent Firoz Abdul Rashid Khan and another accused to Alibagh and Mhasla to inform Customs officials and landing agents about the landing (of arms and explosives) that was to take place the next day. He also attended conspiracy meetings.
During the fag end of the trial, in May last year, he sought to become an approver.
However, the court rejected his plea after the CBI told the court that it has enough evidence against all the accused and they don't need any approver.
Karimulla Khan
Karimullah attended conspiracy meetings.
He also played an active role in landing of consignments comprising arms, ammunitions, detonators, hand grenades and RDX that took place in Shekhandi in Raigad Maharashtra ahead of the blasts.
According to prosecution, Karimulla had informed another accused that he was going to Pakistan for arms training via Dubai.
One accused Abdul Quayyum, was let off for want of evidence against him.