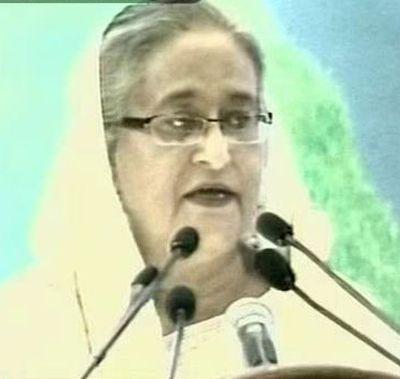 Bangladesh Prime Minister Sheikh Hasina on Saturday vowed to do everything to "uproot the militants and violent extremists" from Bangladesh after elite forces stormed a café and killed Islamic State militants who had taken dozens of hostage.
"It was a extremely heinous act. What kind of Muslims are these people? They don't have any religion," she said in a televised speech, referring to the terrorists.
"They (gunmen) defied the call of Ramadan's tarabi (special evening) prayers and went to kill people... The way they killed people is intolerable. They don't have any religion... terrorism is their religion," said Hasina, flanked by Army chief General Abu Belal Muhammad Shafiul Huq.
The PM said her "government will do everything to uproot the militants and violent extremists in the country" as she asked people to resist these terrorists.
Her strong remarks came after security forces "successfully" stormed the Spanish restaurant in Dhaka's diplomatic zone in Gulshan area, freeing 13 of the hostages and killing six of the IS terrorists.
"I thank Allah as we could destroy the terrorists and rescue the hostages," Hasina said, adding that "none of the terrorists could flee the scene, six of them were killed on the spot and one was captured alive."
The PM, however, did not elaborate how many hostages were inside the restaurant.