Nitish Kumar has denied prime ministerial ambitions and declared that his only agenda is to form an Opposition alliance to take on the Bharatiya Janata Party in the 2024 Lok Sabha election, just as another Bihari -- under whose umbrella Nitishbabu stepped into the world of politics -- did 45 years ago against another authoritarian leader.
After walking out of his alliance with the BJP some weeks ago, Nitishbabu is in the nation capital this week, meeting with leaders across the political spectrum. Last week in Patna, he had met Telangana Chief Minister K Chandrasekhar Rao, a leader who has clear prime ministerial ambitions.
Can Nitishbabu create an anti-BJP phalanx like Jayaprakash Narayan did in 1977 or will his efforts come undone by Opposition leaders' political ambitions and, of course, the BJP's agency-aided campaign of intimidation?
We will have to wait and see. Meanwhile, here are glimpses from Nitishbabu's political yatra: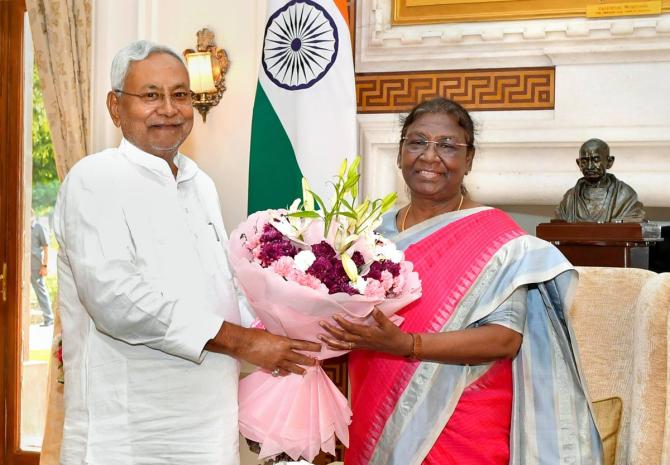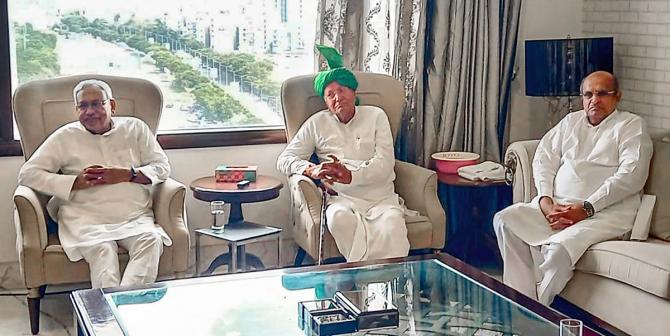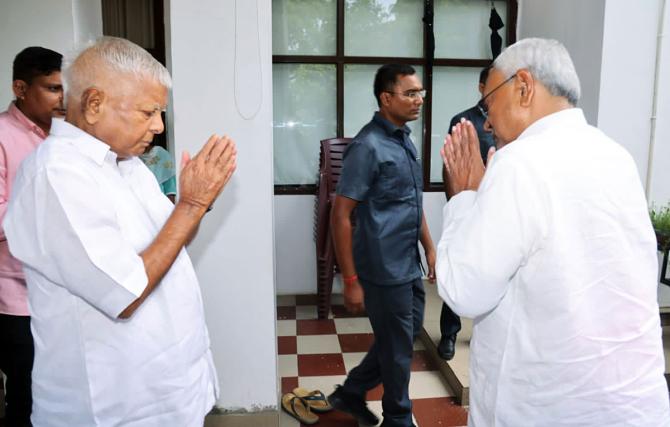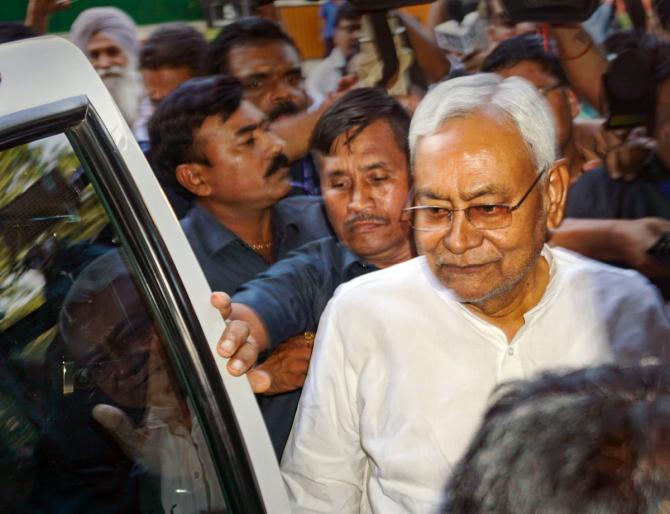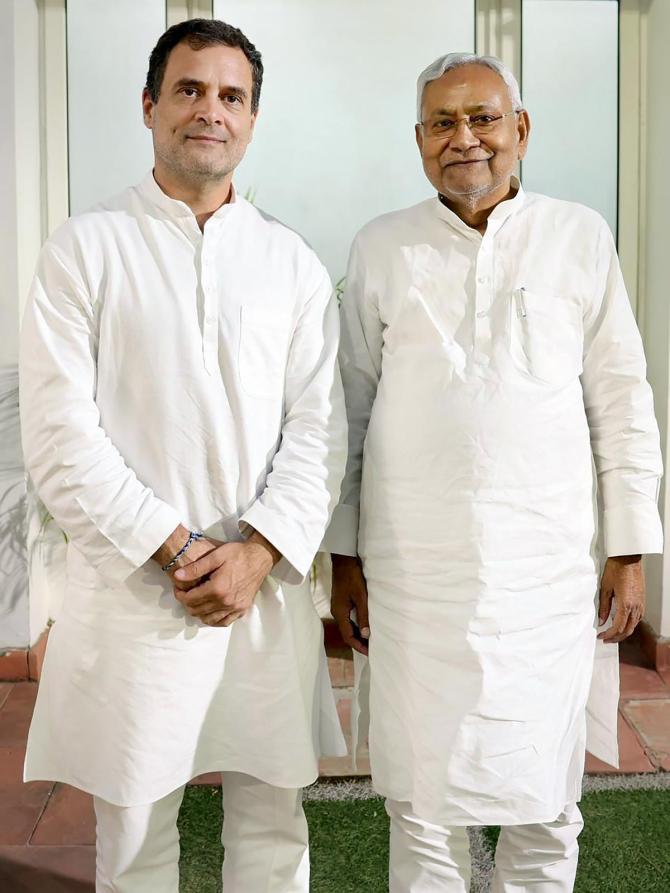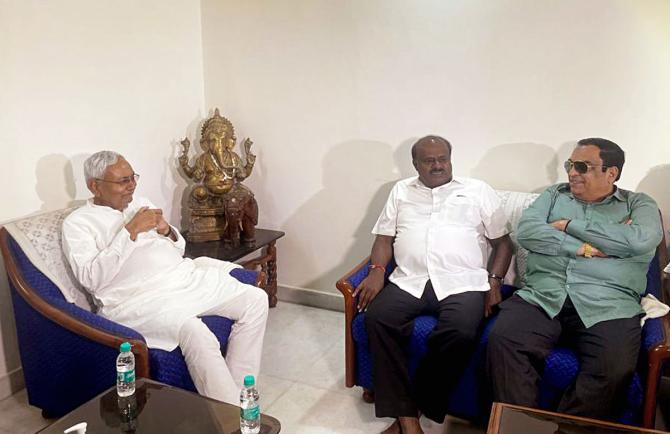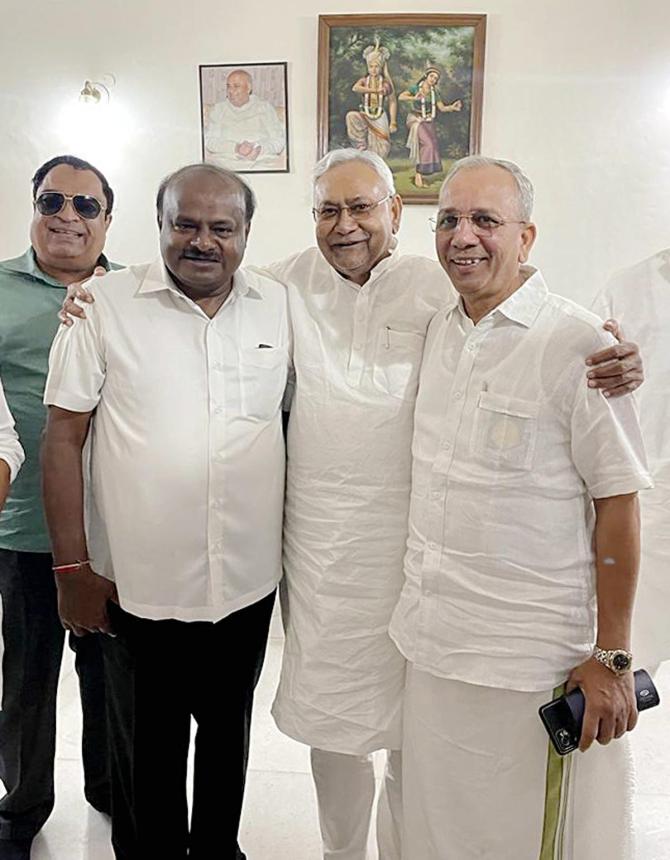 Photographs curated by Anant Salvi/Rediff.com
Feature Presentation: Aslam Hunani/Rediff.com