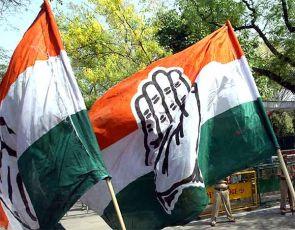 Voting was adopted as per the directive of the All India Congress Committee for selection of a Congress candidate for the prestigious Guwahati Lok Sabha constituency on Wednesday. There were a total of 7 aspirants for the party poll ticket.
Youth Congress leader Manas Bora, son of Assam's social welfare minister Akon Bora, emerged winner in the race for the party nomination for the Lok Sabha constituency by polling 410 votes out of the total 823 votes cast.
The seven aspirants included Bolin Bardoloi, Juri Sarma Bardoloi, Bobita Sharma, Pankaj Borbora, Munmi Dutta and Anupam Bardoloi.
Assam PCC spokesman Bichitra Choudhury informed that Manas Bora was all set to get the party ticket to contest the Lok Sabha polls from the Guwahati seat. The ticket will be given by by the AICC
Bolin Bardoloi is a former senior executive of Tata Tea Limited and the youngest son of Assam's first premier, Bharat Ratna Gopinath Bardoloi. He polled only 50 votes.
There were a total of 1,055 votes, comprising representatives from the party's panchayat level to the State PCC level concerning the areas under Guwahati Lok Sabha Constituency. Out of those only 823 voters turned out.
The APCC spokesman informed that Guwahati is one of the 16 Lok Sabha constituencies in the country where the party will adopt the same method to select party nominees for the general election, because of the presence of several aspirants.
Guwahati Lok Sabha constituency is now in the grip of the Bhartaiya Janata Party whose national vice-president Bijoya Chakraborty is the sitting MP. She is likely to be re-nominated by the BJP in the forthcoming election.