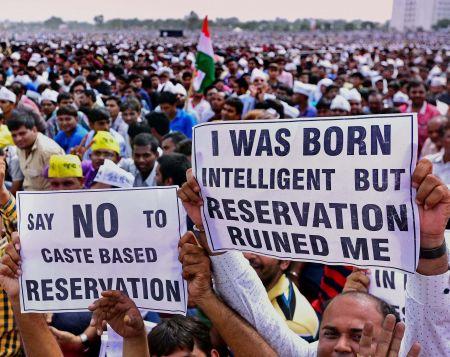 The stir in Gujarat by the Patel (Patidar) community over their inclusion in the Other Backward Classes has once again raised the issue of the importance of reservations in India.
While many believe that reservations are necessary to give disadvantaged people a step up in life, there are many detractors who say that reservations encourage discrimination.
So, dear readers, we ask you.
Image: People protest against reservation even as the Patidar community demands for their inclusion in the OBC category. Photograph: PTI
Please note image is used for representational purposes only.