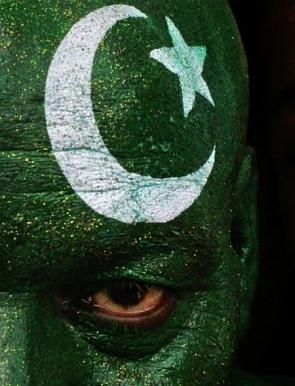 Polling in Pakistan's landmark general election was on Saturday marred by four bomb blasts in Karachi, Quetta and Peshawar that killed at least 10 people and injured over 40.
Ten people were killed and three dozen others injured when two bombs went off near the Awami National Party's election offices in Karachi hours after thousands of Pakistanis began voting across the country.
The first blast went off near the election office of Amanullah Mehsud, an ANP candidate contesting polls to the Sindh Assembly. Mehsud escaped unhurt though several ANP workers were killed or injured.
The second blast went off minutes later near a polling station while rescue teams were busy rushing the victims of the first attack to the hospital. The second blast triggered a stampede at the polling station and disrupted voting for some time.
Five persons were injured by a blast near a polling station at Charsadda Road in Peshawar, the capital of the northwestern province of Khyber-Pakhtunkhwa. The bomb was attached to a motorcycle parked near the polling station.
Several people were injured in a blast in Quetta, the capital of the restive southwestern province of Balochistan.
No group has claimed responsibility for the attacks though the banned Tehrik-e-Taliban Pakistan has repeatedly targeted the ANP and other secular parties like the Pakistan Peoples Party and the Muttahida Qaumi Movement during the campaign period.
Several ANP and MQM members, including candidates, were killed in Taliban attacks.
Days before the polls, the Taliban threatened it would carry out attacks, including suicide bombings, on the day of the election. The threat heightened concerns about security for the polls, which mark the first democratic transition of power in Pakistan's history.