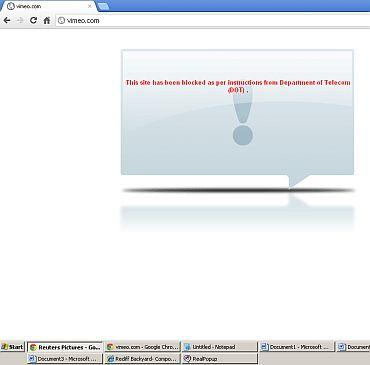 Popular video sharing website Vimeo.com has been blocked in India.

Attempts to access the website opened up a page with the message: This site has been blocked as per instructions from the Department of Telecommunications.

IT professional Dhananjay Nene tweeted: "To all responding to last tweet: Vimeo blocked on GOI DOT orders confirmed on Reliance BB & Vodafone mobile. Works on BSNL / Airtel (yet)"

It is still not known why the website has been shut down.

More details are awaited.