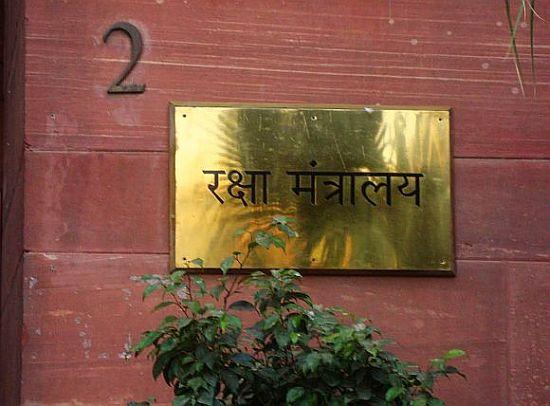 Ex-serviceman Ram Kishan Grewal, who allegedly committed suicide over One Rank One Pension, was one of the recipients of benefits under the revised pension scheme, defence ministry sources said on Wednesday as his death sent political temperature soaring in the national capital.
However, ministry sources said Grewal had received a lesser amount as part of the One Rank-One Pension scheme under the 6th pay commission due to an error in calculation by the SBI bank branch in Bhiwani district of Haryana, a matter which was being looked into.
Government sources said redressing grievances of former soldiers over anomalies in OROP was a priority and that Grewal's suicide needed serious investigation.
The sources said Defence Minister Manohar Parrikar was personally looking into solutions to the complications.
They said Grewal served the Territorial Army for 6 years and 11 months after which he was in the Defence Security Corps.
"However, he was entitled to OROP. The delay in receiving the revised pension was due to problems in calculation at his bank's end. Like his other colleagues, he should have approached the ex-serviceman welfare cell," sources said.
They added that his case could have been resolved amicably like hundreds of others even if he had directly approached the ministry.
"His letter dated 31 Oct and his suicide on November 1 raises several questions. It also demands serious investigation about who was with the deceased when he took the extreme step, who provided the poison and if anybody may have taken advantage of his troubled mind to provoke him to take the extreme step," they said.
Ministry sources insisted that Parrikar had not received any request for appointment with the deceased nor did his letter say any such thing.
The sources said the defence ministry and Parrikar himself have accorded highest priority to addressing complaints in implementation of the "historic" OROP benefit.
As a result, less than one lakh pensioners remain to receive payment out of the about 20.60 lakh pensioners. Even among the remaining cases, there is a speedy mechanism to sort out complications, they said. A majority of the cases are being sorted out by the Ex-Servicemen Welfare Cells functioning in each district.
"But the Raksha Mantri himself has solved not less than 500 cases of complaints which were sent to him directly through email or other means. These include cases of veterans of 1950-60s also. Parrikar continues to receive a least 10-15 emails which are forwarded to the right agency as soon as possible," sources said.
Defence ministry sources claimed that most complaints related to problems with banks in calculating pension.
"It is important to note that a large number of pensioners live in remote corners of the country where banks are still coming to grips with the new calculations," they said, adding that MoD has now arranged for special officers in such branches to help in the humungous task.
Furthermore, banks have been directed to release the OROP of those pensioners also whose papers are not totally in place.
Their confirmation would be done in due time, it has been instructed, they said.
It is no surprise that soon after the decision, nearly Rs 6000 crore has been released already. Of these nearly Rs 4000 crores has been disbursed as part of the first installment and remaining for second installment."The government is confident that in another three installments the OROP arrears would reach all the beneficiaries.
"It has already been given out on earlier occasions that the total annual financial burden of OROP is Rs 7,500 crore while the arrears are Rs 11,000 crore in all," they said.