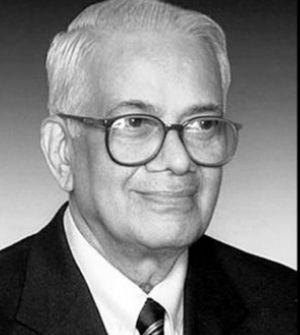 Veteran journalist and former Prasar Bharati Chairman Madhav Vittal Kamath died at a private hospital in Manipal on Friday. He was 93.
Kamath, who was admitted to Kasturaba Hospital last night after he complained of chest pain, died of cardiac arrest Friday morning, Alexander Chandy, Director, PR and Media, Manipal University, said.
He was serving as Director of Manipal School of Communications of Manipal University, at the time of his demise.
Known popularly as MV Kamath, he was a Padma Bhushan awardee.
Kamath began his stint as a reporter with The Free Press Journal in Mumbai in 1946, before which he had worked as a dye chemist and served as an analytical chemist and assistant factory manager.
During his more than six-decade long career, Kamath had worked as special correspondent of the Press Trust of India at the United Nations from 1955 to 1958.
Associated with a wide array of publications, Kamath was the editor of the Illustrated Weekly of India, Free Press Bulletin, the Bharath Jyothi and editor-in-charge of the Free Press Journal.
He was also the European correspondent of The Times of India at Bonn in Germany and the Washington correspondent of the same newspaper.
Kamath had said in his profile that on the midnight of August 14, 1947, he was present at the ceremony announcing the Independence of India and was the only journalist still alive who reported that event.
Active till the last writing columns on current affairs, and the media and reviewing books, Kamath has authored over 45 books on a wide range of subjects like journalism, history, politics, biography and fiction. His books included a biography on Narendra Modi before he became prime minister.
Kamath had also held the post of President of Bombay Union of Journalists and Chairman of All India Konkani Bhasha Parishad.
He had also received an honorary doctorate from Mangalore University.