It's being touted as the baap of all face-swaps.
A video has gone viral on the social media which shows Uttarakhand Chief Minister Harish Rawat as Baahubali saving Uttarakhand, while Prime Minister Narendra Modi and Bharatiya Janata Party Chief Amit Shah watching in awe.
The video begins with the flashing of photographs of Hindu shrines that dot the hill state.
Following this, Rawat is seen miraculously lifting Uttarakhand (we know because it was etched on the rock in blue) on his shoulders and projecting himself as 'saviour' of the state.
In the original clip, actor Prabhas, who acted in the lead role as Amrendra Baahubali, uproots a gigantic Shivling and carries it for his mother, thus showing his devotion and strength in one go!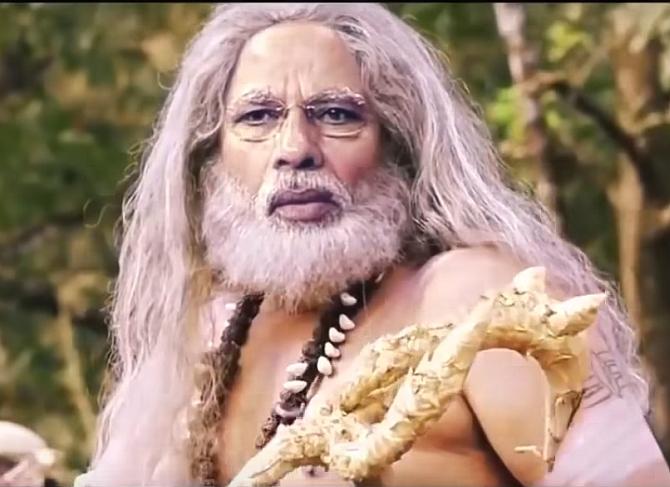 While the video has been an instant hit, notching up over two lakh views on Facebook three days ago, the lead protagonist denied any role in its creation.
Rawat told ABP News that the video was not made with the knowledge of the party.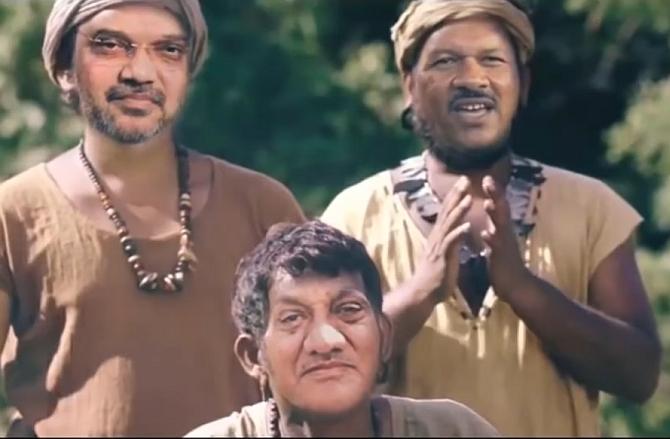 In fact, on being asked whether he considered himself the saviour of the state, Rawat said, "I am a servant of Uttarakhand."
Uttarakhand votes for its 71-member assembly on February 15. Whether or not, the video brightens his re-election prospect will be known on March 11 when the counting of votes is undertaken.