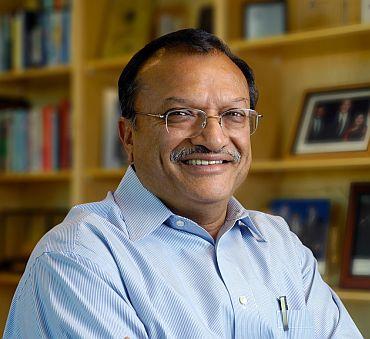 Utah Youth Village presented its highest honour, the 2010 Helping Hand award, to nationally recognised life sciences innovator Dr Dinesh Patel for his 'extraordinary love and support for Utah's most vulnerable children.'
Utah Youth Village is a leading private nonprofit provider of residential treatment for at-risk children. The annual award was presented at the organisation's annual Helping Hand Gala.
"We are honoured to present the award to a true community builder with a tremendous heart," said Gary Crocker, chairman of the board, Utah Youth Village and Merrimack Pharmaceuticals, and president, Crocker Ventures.
"Dinesh exemplifies concern for those around him, and his actions continually demonstrate his commitment to improving the lives of Utah's most disadvantaged children."
Patel was co-founder, chief executive officer and chairman of TheraTech, one of Utah's leading biotechnology companies. He founded and led Ashni Naturaceuticals, co-founded Salus Therapeutics and holds 15 United States patents and foreign counterparts.
He was chair of Governor Jon Huntsman Jr's transition team, and currently serves as chair of the governing authority board for the Utah Science Technology and Research initiative.
Dinesh and Kalpana Patel have been Utah Youth Village supporters for over 16 years. Dinesh Patel also helps impoverished children in India and Africa.
"With Dinesh as the recipient, the Helping Hand Award is given to honour a friend of children worldwide," said Erik Bjorklund, president of Utah Youth Village. "It is our hope that people throughout our state and nation will be inspired to emulate his example."
Many of the children helped by the organisation have been victims of physical or sexual abuse, are far behind in school and struggle with basic life skills.
The program provides shelter and treatments for more than 300 children annually, in 10 Group Homes and 50 Treatment Foster Homes throughout Utah.
The Utah Youth Village's Families First in-home program, for families with troubled children, and Parenting for Success classes for the general public positively impacts more than 3,000 lives annually.
Image: Dr Dinesh Patel