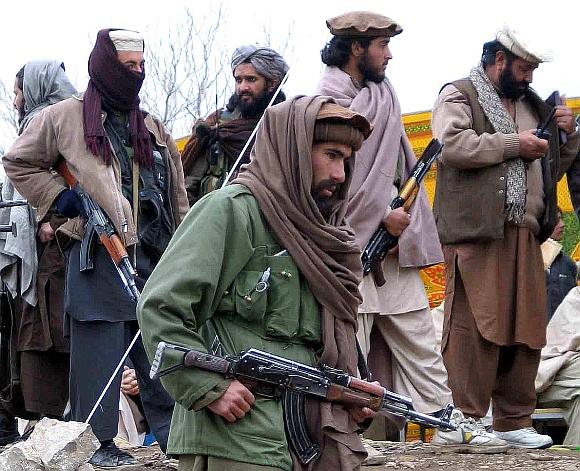 The Islamic State has emerged as the most potent terrorist threat globally but in the Afghan-Pak region the space is dominated by other terrorist groups like Taliban, Haqqani network and Lashkar-e-Tayiba, America's top spymaster has said.
"There are organisations in Afghan-Pak area led by the Taliban, the Haqqanis and Laskar-e-Tayiba that continue to engage in terrorist attacks," CIA Director John Brennan told Senators in response to a question on the dangers being posed by non-ISIS affiliate terrorist organisations.

Testifying before the Senate Select Committee on Intelligence on Thursday he said United States is working closely with India to prevent these terror outfits from carrying out attacks.

"We work very closely with services (security forces) in the area, including Indians and other nationalities to try to guard against their ability to carry out attacks," he said.

"So this is something that we continue to have and dedicate a lot of resources to. As you know, Ayman al-Zawahiri, the head of Al Qaeda, still is out there and continues to put out audio statements and other things exhorting his followers," Brennan said.

"Al Qaeda in the Arabian Peninsula continues to be very active inside of Yemen and has several thousand adherents and fighters. There have been recent collaborative efforts between the US along with the UAE and Saudi Arabia and Yemen to
dislodge AQAP from the port city of Mukalla. It was successful. It drove them out," he said.

"There is an active effort underway to continue to dismantle and destroy that organisation," the CIA official said.