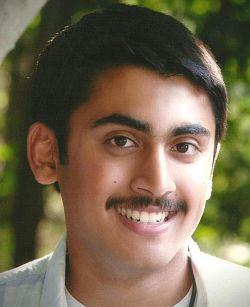 Neel Mandavilli, a senior at Southeast Raleigh Magnet High School in Raleigh, North Carolina, has been selected as one of the two North Carolina awardees for the United States Senate Youth Programme Award for 2011.

He will participate in the Washington Week programme from March 5 to 12 in Washington, DC.

The Washington Week programme -- in its 49th year -- brings the highest-level officials from each branch of government together with an outstanding group of 104 high school students nationwide.

Each student receives a one-time $5,000 undergraduate college scholarship with encouragement to pursue coursework in history and political science.

Administered by the North Carolina Department of Public Instruction and the Hearst Foundations in San Francisco, the annual programme requires high school juniors or seniors to write an essay and create a digital presentation that summarises their leadership and participation in government and public service.

Finalists

were given a test on US history and current affairs, and interviewed by a panel of judges from the Department of Public Instruction and alumni of the USSYP programme.

The student delegates will hear major policy addresses by Senators, cabinet members, officials of the Departments of State and Defence and directors of federal agencies, as well as participate in a meeting with a justice of the Supreme Court.

Student delegates will also meet US President Barack Obama at the White House, and participate in a question and answer session.

An active participant in local civic and government activities, Neel volunteers for Cary Teen Council and has served as a North Carolina Senate page. He has volunteered over 700 hours to local organisations, including the American Red Cross, Rex Hospital, and Marbles Kids Museum.

In the last three years, he contributed to the North Carolina Youth Legislative Assembly as a delegate and co-chair, and currently as a tri-speaker. He is a recipient of other US awards, including the Congressional Award Gold Medal, and the National Youth Service Award.