Omar Mateen, 29, walked into a gay nightclub in Orlando, Florida on Sunday and carried out the deadliest mass shooting in United States history, killing 50 innocent people before being shot dead in a standoff with the police.
Here's what we know about him so far: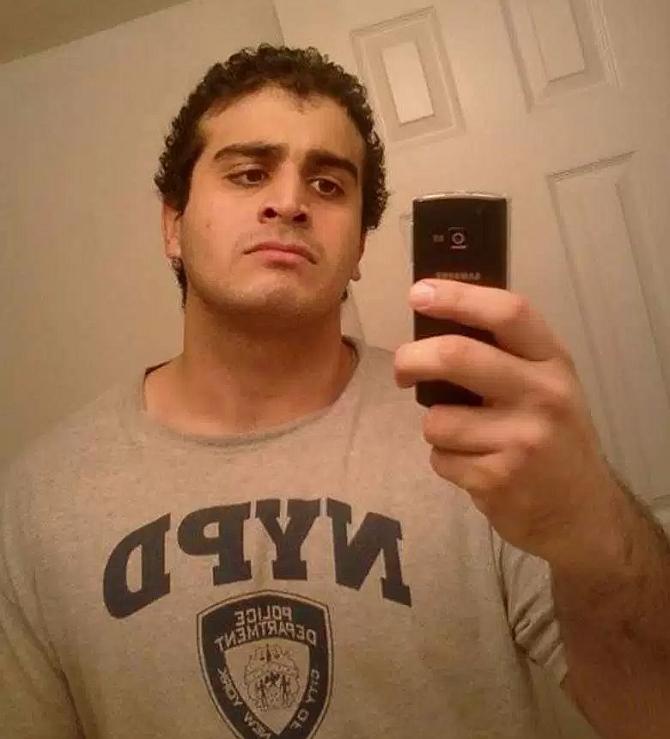 * Mateen, a 29-year-old American-born man born in New York and who lived in Florida, was on the FBI's radar for having ISIS sympathies and called 911 20 minutes into the attack to pledge his allegiance to the terror group, officials said.
* Mateen was not under FBI surveillance at the time of the incident. His name had been flagged in 2013, after he made inflammatory comments to his coworkers, officials said a the 2:30 pm press conference. The FBI had interviewed Mateen twice in 2013 and later found he had ties to a 2014 American suicide bomber, but both those investigations were inconclusive and deemed non-threatening.
* Mateen first drew the FBI's attention in 2013, when he made "inflammatory comments" to co-workers about having ties to terrorism. "In the course of the investigation, Mateen was interviewed twice," FBI's Ronald Hopper said. "Ultimately we were unable to verify the substance of his comments and the investigation was closed."
* Mateen's father apologized for the whole incident, and told reporters his family was "in shock like the whole country," adding that his son expressed anti-gay sentiments after seeing two men kissing a couple months ago. "This had nothing to do with religion," Mateen's father told NBC
* According to public records, Mateen has had a firearm license since September 2011. He was also licensed to be a security officer. In a statement, the global security company G4S said that Mateen had been an employee since September 10, 2007. G4S provides security in many places, including Afghanistan and Iraq.
* Mateen legally bought two weapons -- a hand gun and a long gun -- in the past several days.
* Public records show that Mateen was married in 2009. The Washington Post spoke to a woman whom they identified as his ex-wife. She described Mateen as unstable. "He beat me," she told the newspaper. "He would just come home and start beating me up because the laundry wasn't finished or something like that." Public records show that Mateen and his wife were divorced in July 2011.
* In a press conference in Boulder, Colorado, on Sunday night, Mateen's ex-wife described her former husband as "mentally ill" and "disturbed." She thanked her family for rescuing her from the violent relationship. She said he wanted to be a police officer, and was a licensed gun owner while they were married.