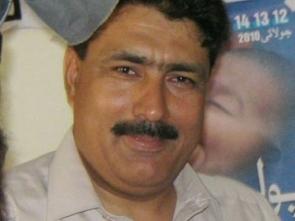 A group of top United States lawmakers have urged Prime Minister Nawaz Sharif to release Pakistani doctor Shakil Afridi, who allegedly helped to track down Al Qaeda chief Osama bin Laden.
"I specifically pressed the Prime Minister to release Dr Shakil Afridi and encouraged him to ensure that his nation is in fact a responsible and effective partner in countering terrorism, proliferation and violent extremism in the region," Congressman Ed Royce, chairman of the powerful House Foreign Affairs Committee, said.
Afridi, who was arrested immediately after the May 2, 2011 operation by US commandos that killed bin Laden, was convicted for treason over alleged ties to militant group Lashkar-e-Islam.
Meanwhile, in Pakistan, the doctor has sought a fresh probe into his conviction in the treason case and a tribunal in federally administered tribal areas will hear arguments from his legal counsel on October 30 to determine whether the case merits fresh probe.
Royce and Congressman Elliot Engel, Ranking Member of House Foreign Affairs Committee along with 15 members of this powerful Congressional committee met Sharif at the Rayburn House building at the US Capitol on Tuesday. "The house foreign affairs committee used this visit of the prime minister to engage in a frank and full discussion about a variety of issues critical to US national security," Royce said.
"We discussed promoting regional trade and greater trade with the United States. I also discussed the importance of education reform," the Republican Congressman from California said in a statement after the meeting.
A former co-chair of the influential Congressional Caucus on India and Indian-Americans, Royce in the past has been a vocal critic of Pakistan, mainly because of its inaction against terrorism, violent extremism and nuclear proliferation issues.
Sharif is in the US on a four-day official visit to meet President Barack Obama at the White House on Wednesday. After arriving in Washington on Sunday, he has had a host of meetings with the top leadership of the Obama administration.

Image: Pakistani doctor Shakil Afridi