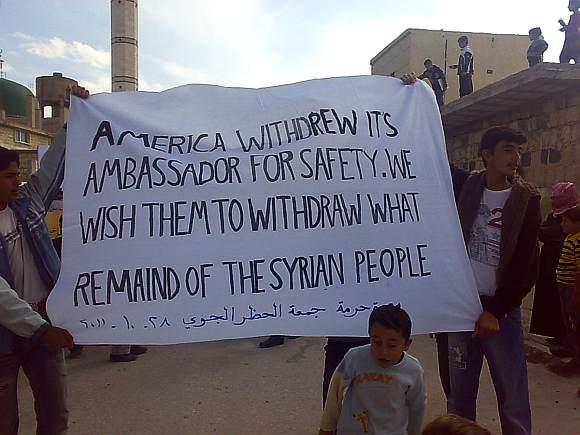 The United States on Friday ordered evacuation of non-emergency staff from Lebanon and Turkey amid an imminent military strike against Syria, as authorities did not rule out a similar draw-down from other diplomatic posts in the region.
"The department of state has ordered a draw-down of non-emergency US government personnel and family members in Beirut, Lebanon and approved the drawdown of non-emergency personnel and family members who wish to leave Adana, Turkey," US State Department Deputy Spokesperson Marie Harf said.
The evacuations came as the US has been trying to drum up support for a military strike against the embattled regime of Bashar al-Assad for the alleged use of chemical weapons against the civilians last month. "Given the current tensions in the region, as well as potential threats to the US government facilities and personnel, we are taking these steps out of an abundance of caution to protect our employees and their families, and local employees and visitors to our facilities," she said.
The US will continue to assess the situation and to adjust our security posture accordingly, she added. America also issued travel warning for Turkey and Lebanon asking its citizens to defer any of their travel plans to these countries and leave if they are already there.
US President Barack Obama and his administration are pressuring lawmakers to approve limited military strikes on Syria, and seeking to build an international coalition in support of the action. Meanwhile, the Senate on Friday filed a resolution to authorise Obama to carry out a limited military strike on Syria without sending boots on the ground.