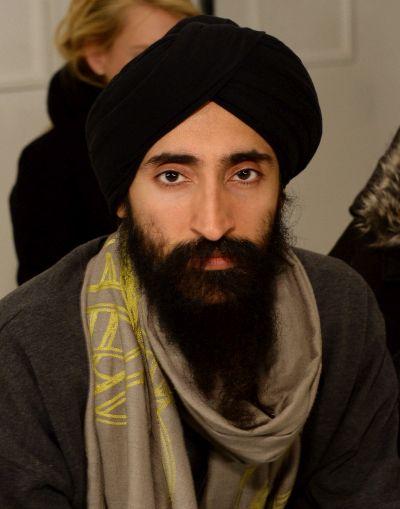 Mexico's flag carrier Aeromexico has apologised to Waris Ahluwalia, a Sikh-American actor who was barred from boarding a New York-bound flight by its officials after he refused to remove his turban during a security check.
Ahluwalia, 41, was not allowed to board the Aeromexico flight from Mexico City to New York on Monday.
Ahluwalia accepted an apology from the airline after Aeromexico pledged to improve its training for how to screen passengers with religious headwear, the Sikh Coalition, a civil-rights group representing him, said.
Aeromexico offered an apology, saying it "recognises and is proud of the diversity of its passengers".
"We apologise to Mr Waris Ahluwalia for the bad experience he went through with one of our security personnel," Aeromexico said in a statement.
The airline said it works to maintain strong security measures while respecting its passengers' cultures and beliefs.
Ahluwalia felt "great" about the long-awaited apology, but said there's more work to be done.
Ahluwalia, who is also a designer, said those who wear turbans shouldn't face discrimination. Travellers should be taken into a private area if they're asked to remove their turban, he said, as required by the policy of the US Transportation Security Administration.
Aeromexico's apology "is a brilliant first step" but "there is a lack of understanding," Ahluwalia told CNN.
He thanked the airline for its apology, but called the gesture "past-looking" and that he wants to talk about "steps in the future."
The actor had said he would remain in Mexico until there was dialogue with Aeromexico bosses about training their staff.
"Really, this is about education, about education of the Sikh religion, but also of other religions, and this is not just about me or Sikhs," he said.
Photograph: Ben Gabbe/Getty Images