It's very rare that a company fulfill its customer's wish. And that too at about 35,000 feet in the air.
But an Alaska Airlines has done that by changing its flight path on Tuesday, so that passengers could enjoy the view of solar eclipse.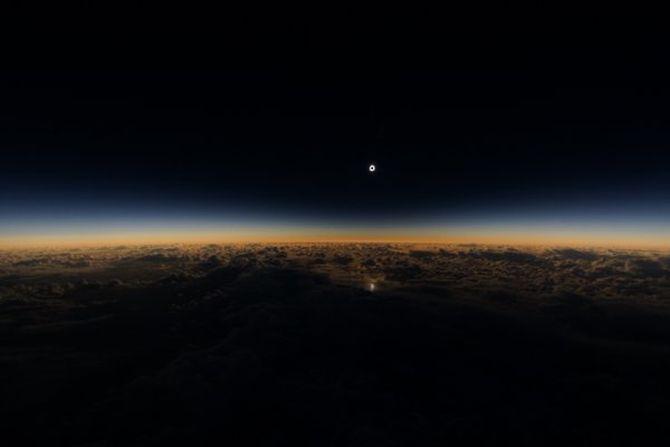 IMAGE: Treat your eyes with this breathtaking view. Solar eclipse from Alaska Airlines flight. Photograph: Alaska Airlines/Twitter
The airliner made this plan a year ago when one of the passengers, Joseph Rao, who is the associate astronomer at the American Museum of Natural History's Hayden Planetarium, informed it that Alaska Airlines flight 870 from Anchorage to Honolulu would intersect the eclipse's path.
But there was a catch. The flight's scheduled departure time was 25 minutes too early to see the eclipse.
After several deliberations the airline decided to adjust the timing to give passengers a chance to witness the grand spectacle.
HERE (external link) is the full video.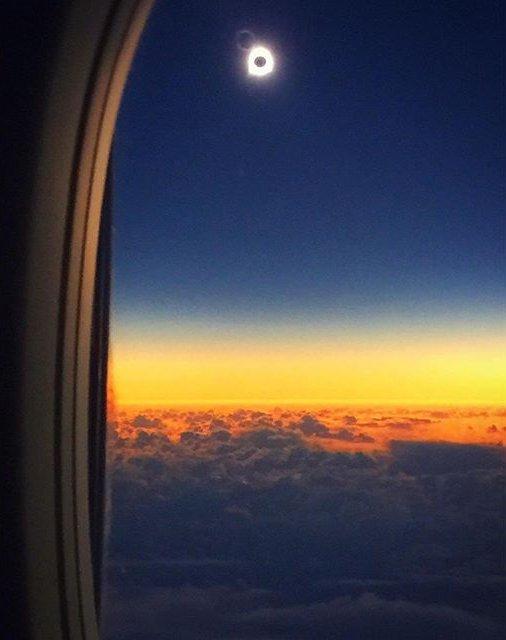 IMAGE: Solar eclipse from Alaska Airlines flight. Photograph: Alaska Airlines/Twitter