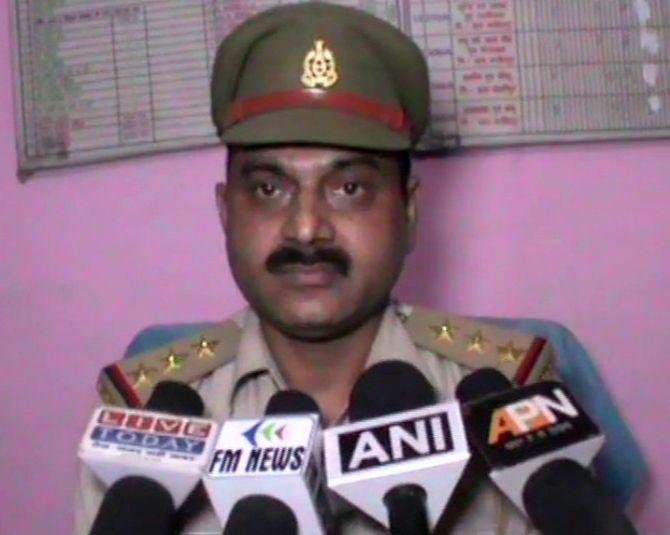 A station house officer in Uttar Pradesh's Meerut district lodged a complaint against himself and two of his colleagues for failing to prevent an alleged incident of cow slaughter in his area on Sunday.
After taking charge of the Kharkoda police station in Meerut, SHO Rajendra Tyagi had made some rules.
He had warned that a complaint will be lodged against any police officer who fails to perform his duty.
After an incident of gau kashi (cow slaughter) was reported in the area on Sunday, the SHO lodged a complaint against himself, beat constable Anil Tevatia and another official.
"The beat constable hadn't filed a report and no timely action was taken. Therefore, I took responsibility of the incident and filed a complaint against myself and two others for failing to take preventive measures," Tyagi said.
Asked if his actions will set an example, he said, "I hope that this will help improve policing in UP. I believe this will encourage other officers to own up and change their way of functioning."
Meanwhile, SSP Rajesh Pandey appreciated Tyagi's dedication towards his work.