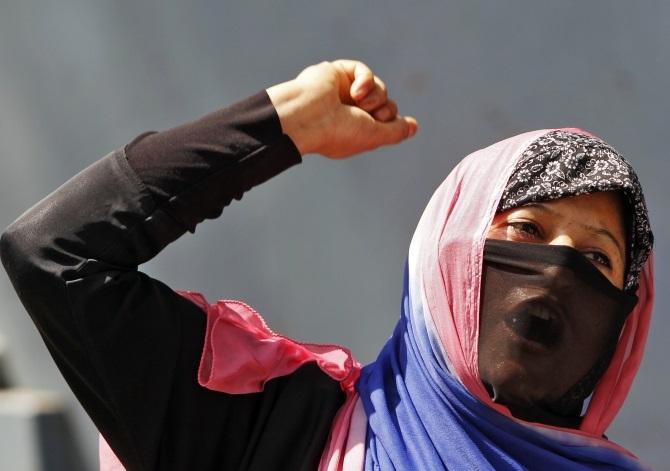 The United Nations is available to mediate between India and Pakistan if the two neighbours request such assistance in resolving the Kashmir issue, a spokesperson for UN Secretary General Ban Ki-moon has said.
"On Kashmir, (as with other conflicts around the world), our good offices are available if both sides (India and Pakistan) were to request that. And that remains the case today," Acting Deputy Spokesperson for the Secretary-General Farhan Haq said at the United Nations.
Haq was responding to a question on whether the UN chief would propose to India to sit down and talk with Pakistan to resolve the longstanding Kashmir issue.
Among the most vital roles played by the secretary-general is the use of his "good offices," which are steps taken publicly and in private, drawing upon his independence, impartiality and integrity, to prevent international disputes from arising, escalating or spreading.
"Good offices" are employed to help bring warring parties toward peace or to prevent political and armed conflicts from escalating.
India has always ruled out any intervention by the UN in settling issues, including Kashmir, with Pakistan.
Pakistan, on the other hand, has sought UN intervention and has described the UN resolutions on the issue as an "important framework" for settlement of the dispute.

Image: An anti-government protest in Kashmir

Photograph: Reuters