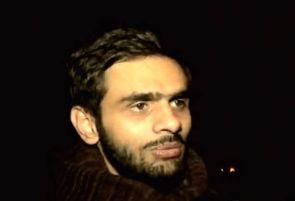 Syed Qasim Rasool Ilyas, father of Umar Khalid, a PhD scholar at Jawaharlal Nehru University, has claimed that he received a "death threat call from underworld don Ravi Pujari".
He has filed a complaint at the Jamia Nagar police station in this connection.
Khalid's father had on Friday expressed his disappointment over his son being branded as a 'terrorist' because of his past.
Rasool Ilyas had told ANI that it was extremely unfortunate that he was being singled out from among the ten organisers of the event at the JNU because he is a Muslim.
He further said that judiciary must decide whether his son is guilty.
Ilyas, who was a Students Islamic Movement of India member three decades ago, further said that his son was being branded as the chief organiser and mastermind because he is a Muslim.