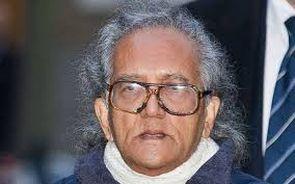 A 75-year-old Indian-origin Maoist revolutionary leader in the UK charged with modern day slavery, sexual assault and imprisonment of his own daughter will appear in a court this week.
Aravindan Balakrishnan, referred to as "Comrade Bala", raped female followers and imprisoned his own daughter for 30 years after brainwashing them into believing he was an all-powerful and all-seeing leader, Southwark Crown Court was told.
Balakrishnan ruled over a dwindling band of women supporters in his south London communist collective using threats and violence as he pursued his goal of overthrowing the "fascist state", jurors were told.
His daughter -- whose mother was another member of the collective -- was beaten, bullied and rarely left the house with Balakrishnan using her fear of the outside world to terrify her into submission, the court heard.
"She was hidden from the outside world, except as a tool with which to terrify her into subjugation.
"Her freedom of movement was restrained to the extent that even though she could have left physically, the power that the defendant exercised over her meant that she could never leave," said Rosina Cottage, counsel for the prosecution, opening the case for the prosecution.
Balakrishnan is also charged with child cruelty and false imprisonment of his own daughter. He denies the charges against him.
Balakrishnan, a charismatic and energetic speaker, was the organiser of a communist group in the 1970s based in Brixton, known as the Workers Institute, the court heard.
He is accused of raping and indecently assaulting two women members of the group, including one who was allegedly attacked seven times over a period of about 12 years from 1980, The Independent newspaper reported.
"This case concerns the brutal and calculated manipulation by one man to subjugate women under his control," said Cottage.
He bent them to his will using mental and physical dominance, violence and sexual degradation, she said.