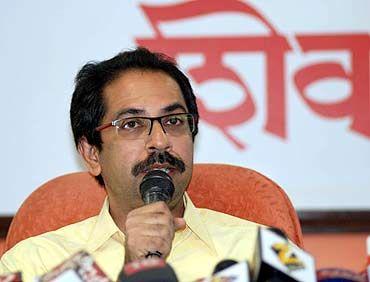 Terming the train fare hike as "shocking", Shiv Sena president Uddhav Thackeray on Saturday said he will speak to Prime Minister Narendra Modi and request him to roll it back.
"The fare hike is shocking. Sena MPs will follow up the issue to ensure that hike is called off," a Sena spokesperson quoted Uddhav as saying.
The poor cannot afford such a hike, Uddhav said. "If it's not possible to withdraw it, then at least reduce it."
In one of the biggest hikes, cash-strapped railways on Friday raised passenger fares by 14.2 per cent for all classes and freight rates by 6.5 per cent.
The fare hike would be felt acutely in Mumbai where the cost of season passes of local trains, the city's lifeline, would go up two times or almost three-times on some routes.