The United Arab Emirates prime minister and Dubai ruler Sheikh Mohammed bin Rashid Al Maktoum has come out in support for deluge-hit Kerala and ordered the formation of an emergency committee to provide relief to the victims hit by devastating rains and floods in the state.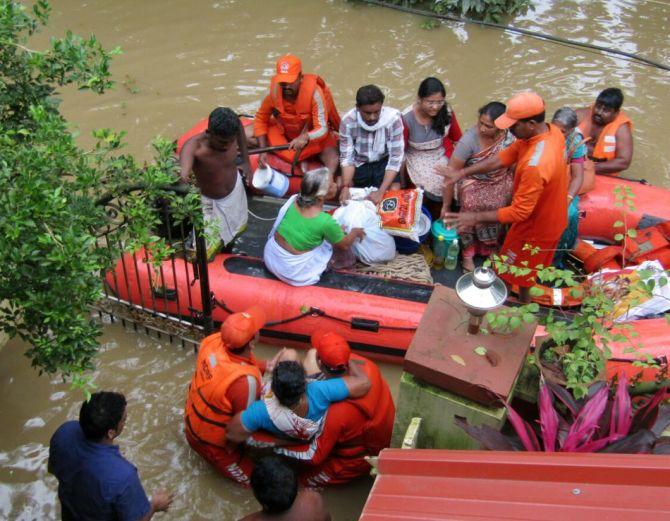 In a series of tweets in English as well as in Malayalam on Friday, he said, "The people of Kerala have always been and are still part of our success story in the UAE. We have a special responsibility to help and support those affected, especially during this holy and blessed days."
Sheikh Al Maktoum, who is also the vice president of UAE, said that the UAE and the Indian community will unite to offer relief to those affected.
"We have formed a committee to start immediately. We urge everyone to contribute generously towards this initiative," he said.
"The state of Kerala in India is currently witnessing huge floods, the most devastating in a century. Hundreds have been killed, hundreds of thousands have been displaced. Ahead of Eid Al Adha, do not forget to extend a helping hand to our brothers in India," he further tweeted.
Meanwhile, India's ambassador to the UAE, Navdeep Singh Suri, said he will chair a meeting tomorrow with community organisations, activists and business leaders to coordinate relief support for Kerala from UAE.
"Please contribute generously during this unprecedented crisis," Suri tweeted.
So far, 324 persons have lost their lives while over 3.14 lakh people have been moved to relief camps.
The Indian community in the UAE, numbering 2.6 million, constitutes 30 per cent of the total population.
It is the largest expatriate community in the country.