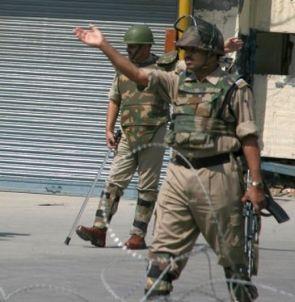 Two women were arrested and remanded to police custody for two weeks on Sunday in connection with the explosion at Khagragarh here that left two suspected militants dead.
Superintendent of Police S M H Mirza told PTI the two women -- Rajira Bibi alias Rumi hailing from Karimpur in Nadia and Amina Bibi hailing from Lalbagh in Murshidabad were arrested from Khargragarh on Sunday morning.
Rajira Bibi is the widow of suspected militant Shakil Ahmed, who was killed in the explosion in a house at Khagragarh on October 2, while Amina Bibi is the wife of Hasan Saheb, who was critically injured in the blast and is under treatment at BurdwanMedicalCollege and Hospital.
They had been detained on the day of the blast and were arrested on Sunday morning. They were later produced before a local court which sent them to police custody, Mirza said.
The CID of West Bengal police is looking into possible involvement of terror outfits such as the Lashkar-e-Tayiba and Harkat-ul-Jihad al-Islami in the blast which left two suspected militants dead. Rajira Bibi had said she and her husband were staying in the house for about three months, while Amina Bibi had said she was there for about one and a half months.
It is suspected that the victims of the explosion were associated with a militant outfit as a large number of watch dials, SIM cards, and other tools required to make improvised explosive devices were found in the house, the police had said.
Besides the two suspected militants who were killed another was injured in the explosion which took place in a house at Khargragarh locality of Burdwan town on October 2.
One of the two had died on the spot and was identified as Shakil Ahmed hailing from Karimpur in Nadia district. Another injured Sovan Mandal died during treatment at BurdwanMedicalCollege and Hospital.