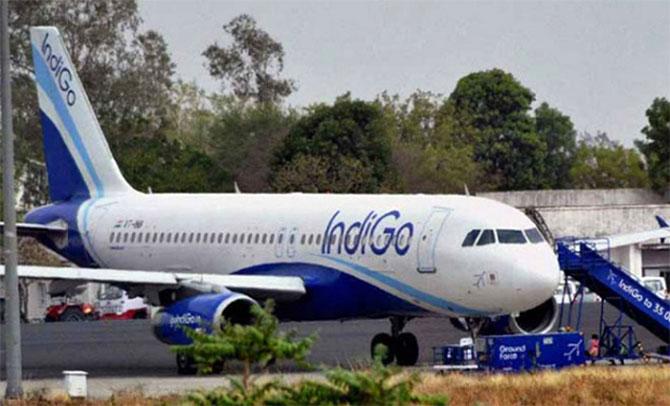 Nearly 330 passengers had a narrow escape after two IndiGo planes averted a mid-air collision in the Bengaluru airspace on Tuesday, prompting authorities to launch a probe into the incident, industry sources said.
The aircraft involved in the incident were operating on Coimbatore-Hyderabad and Bengaluru-Cochin routes.
An IndiGo spokesperson confirmed the incident. The Hyderabad-bound plane had 162 passengers while the other aircraft was carrying 166 passengers.
Sources told PTI that the vertical separation between the two aircraft was only about 200 feet and a mid-air collision was averted after the Traffic Collision Avoidance System (TCAS) alarms went off.
Sources said Aircraft Accident Investigation Board (AAIB) has started an investigation into the incident that happened on July 10.
'The TCAS-Resolution Advisory system was triggered on two of our aircraft operating Coimbatore-Hyderabad and Bangalore-Cochin routes, respectively, on July 10, 2018.
'Following normal procedure this has been reported to the regulator,' the airline spokesperson said in a statement.
The Directorate General of Civil Aviation is the aviation regulator.
Image for representation only.