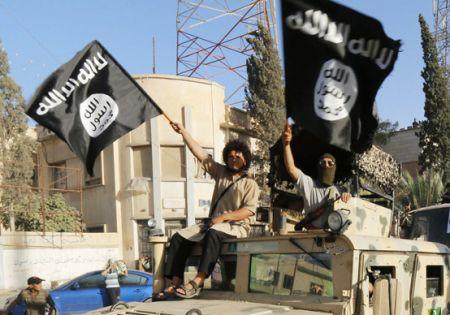 Islamic State terror group abducted four Indian teachers working in Libya two days ago but the government on Friday said it has "secured" the release of two of them.
"Four Indians abducted in Libya - I am happy we have been able to secure the release of Lakshmikant and Vijay Kumar. Trying for other two," External Affairs Minister Sushma Swaraj said.
Ministry of external affairs spokesperson Vikas Swarup said the two Indians have been brought back safely to University of Sirte and efforts were continuing for the remaining two. However, it was not immediately known how they were freed.
Earlier in the morning, Swaraj had briefed Prime Minister Narendra Modi about the incident as also the steps being taken by the ministry to secure their release.
"Two days ago, on July 29th at around 11 pm, our mission in Tripoli came to know that four Indian nationals who were returning to India via Tripoli and Tunis, were detained at a checkpoint approximately 50 kilometre from Sirte. Of the four Indian nationals, two are from Hyderabad, one from Raichur and one from Bengaluru. Three of them were faculty members at the SirteUniversity and one was working at the Sirte University branch in Jufra," the spokesperson said.
The ministry was in regular touch with the families concerned and all efforts are being made to ensure the well-being and early release of the Indian nationals, he said.
The MEA, through its head of mission in Tripoli, is ascertaining the details regarding the incident.
Official sources said no ransom demand has been made as yet. They also said the area from where the Indians were kidnapped is under the control of the Islamic State, which has taken control of large swathes of Iraq and Syria and has declared itself a caliphate.
Swaraj also expressed concern over many Indian nurses going back to Yemen where the situation was not normal. "Many Indian nurses we evacuated from Yemen are going back. That is a cause for worry. Situation not normal and we do not have embassy there," she tweeted.
Meanwhile, Andhra Pradesh government urged Swaraj to expedite steps for the safe return of the Indians.
Taking serious note of the prevailing situation, the Indian government had in July last year issued an advisory asking its citizens to leave conflict-hit Libya.
The latest incident came even as 39 Indians remain missing in Iraq. They were taken hostage last year at the height of the fighting between Sunni militants and government forces and efforts to get their release have not yielded any results.